Indenturing our young people
By Rev. Jesse L. Jackson, Sr.
Trice Edney News Wire | 5/22/2014, midnight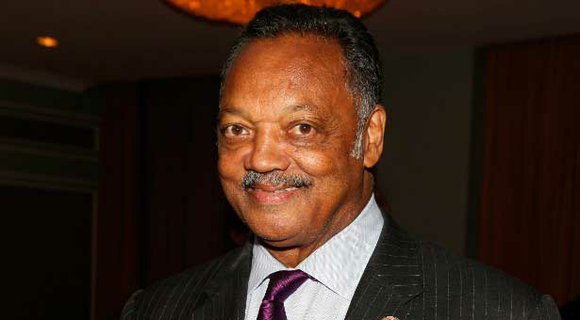 The young in America are being forced into cruel levels of debt, and this debt is already curbing their life prospects. Its economic effects are damaging to everyone. Yet with Washington frozen, the debt burdens on the young are likely to get worse.
For the young, a college education or post-high school professional training is the equivalent of what a high school degree was a generation ago. College is the necessary but not sufficient ticket to the middle class. For the nation, educating the next generation beyond high school is essential both for producing the citizens we need for a healthy democracy and for producing the work force we need for a healthy economy. And yet college costs keep soaring, growing faster even than health-care costs.
Government support for public universities and community colleges is down 25 percent since 2000. Students and their families must pay more and more of the cost. But family incomes have stagnated, failing to keep up with soaring costs of college, healthcare and housing.
The result is an explosion of student debt. It has nearly quadrupled since 2003, soaring to nearly a trillion dollars. Two-thirds of all students now graduate with debts averaging $27,000. The poorer the family, the higher the percentage of students with debt. These debts are brutal; 12 percent are more than 90 days delinquent, but that figure is misleading because nearly one-half (47 percent) are in deferment (students can defer payment on their debt while in school, for example).
That means nearly 1 out of 4 working loans are delinquent. Staggeringly, over 20 percent of loans for those 30-49—in the peak of their earning years—are more than 90 days delinquent. Because of the force of the bank lobby, student loans can't be discharged with bankruptcy. They cannot be refinanced. They burden students for a lifetime.
The feds will even garnish your Social Security to repay them. As Slate contributor David Dayen argues, this is very much like indentured servitude that Americans suffered at the beginning of the Republic. Then impoverished workers and peasants traded years of labor for the cost of passage to the new world. For three to seven years, depending on the contract, they would labor, virtually like slaves, for masters who paid their way.
As a result of their debt many more young people must live at home, burdening parents trying to save for retirement. They will buy a home later (if ever). They will marry later. They will accumulate far less for their retirements—even as they are expected to save more due to the collapse of pensions. Demos, a research institution, created a model to estimate the losses.
Their study found that for a young couple with B.A. degrees from four-year colleges, with median incomes and college debts for their education level, they would lose an average of $208,000 over the course of a lifetime, in comparison to a couple without college debts. Two thirds of the losses would come from retirement savings—since they would be unable to save as much while paying down their debts. One-third comes from loss of home equity, since they would either purchase a home later or be able to afford less of a down payment.
This can't go on. We need fair taxes to generate the income needed to make college affordable for all who merit it. We should put clear limits on the debt burden graduates must bear—and how long they must bear it.
Rep. Karen Bass has a bill—the Student Loan Fairness Act—that would limit repayment to 10 percent of after-tax income and 10 years at most. Sen. Elizabeth Warren suggests students should be given the same interest rate—0.75 percent—that the Federal Reserves gives the biggest banks (that taxpayers had to bail out).
The only way this will change is if students, parents and indebted graduates make their voices heard. But all of us should demand action.
It is unacceptable that the sons and daughters of America's working families must face indentured servitude simply to get the education they need.
DISCLAIMER: The beliefs and viewpoints expressed in opinion pieces, letters to the editor, by columnists and/or contributing writers are not necessarily those of OurWeekly.