Would you live in a house made of urine and bacteria? It's a surprisingly good idea
New bio bricks offer flame, UV, and water resistance without adding any chemicals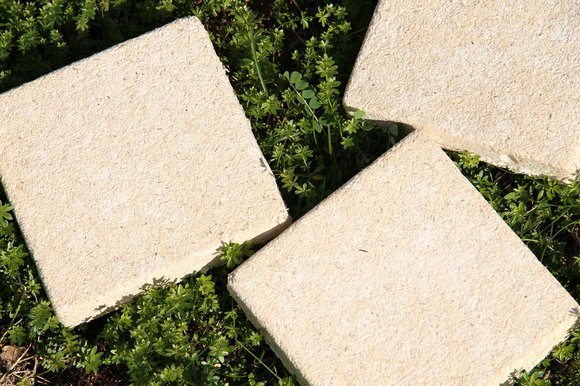 Peter Trimble found his formula through trial and error. A design student at the University of Edinburgh, he was aiming to produce an artistic exhibition for a module on sustainability, when he stumbled on "Dupe," a living alternative to concrete.
A lab technician introduced Trimble to Sporosarcina pasteurii, a bacterium with binding qualities, sometimes used to solidify soil to hold road signs in place. The student tested it with one of the world's most abundant resources - sand. Pumping bacterial solution into a sand-filled mould, he added nutrients, urea as fertilizer and calcium. After a year, and hundreds of failed experiments, this process manufactured a stool around 70% the compression strength of concrete.
The process requires less than one-sixth of the energy used in concrete production, and is completely biodegradable. Crucially, Trimble believes his mechanism has the added benefit that it could be employed by anyone, anywhere.
"Once you have the basic framework it should be transferable. Imagine a Tsunami-hit farm in Indonesia that is not getting supplies. You could use sand and bacteria on site, practically free, and have shelter housing that is far more permanent."
Trimble is working with NGOs to apply Dupe to Aboriginal settlements and insecure regions of Morocco. But while the applications are new and experimental, the concept of growing the material for our built environment is increasingly regarded as not merely interesting, but essential.
According to the U.S. Environmental Protection Agency, the construction industry accounts for 40% of the world's C02 emissions, 40% of U.S. landfill and has been uniquely resistant to change. Concrete, bricks and cement have remained the dominant materials since the industrial revolution in the early 19th century, and as pressure mounts on resources and climate, scientists and architects are looking to the natural world for solutions.
Building bacteria
Bacteria have been at the center of alternative methods. North Carolina start-up Biomason is growing bricks on an industrial scale, cultivated from sand by microorganisms. The company has won major prizes and funding for the bricks, which will be used in a structure for the first time this year in a pedestrian walkway, ahead of building projects across the world.
Similar processes are being developed to build in the most challenging environments. British architects see an opportunity to cultivate new life in deserts, while NASA believe bacteria could allow the construction of bases on other planets without the headache of ferrying the material there.
While bacterial processes save heavily on carbon, there are concerns that by-products could be poisonous. But another living brick -- made from mushrooms -- has no such problems.
Functional fungus
New York firm Ecovative are producing materials that combine agricultural waste products such as corn stock with mushroom mycelium -- the roots of the vegetable. Over five days the mycelium binds the waste to create a block with a stronger compressive strength than concrete, with none of the heat or energy required by regular bricks.
The product is in commercial use for packaging, producing thousands of units a month, and the company is expanding into construction. Evocative believe that in addition to being renewable and decomposable, natural properties give them a performance advantage.