Nigeria's abducted girls
Nearly 300 failed by a system built to protect them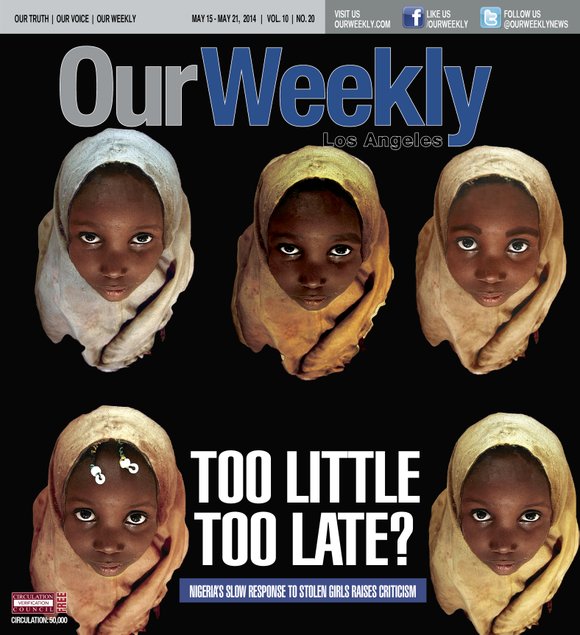 On that solemn note, Young ended the interview.
Kidnapped Adolescents
According to Psychology Today, adolescence is a transitional stage from childhood to adulthood; a time of disorientation and discovery, adolescence can bring up issues of independence and self identity.
When Funmi Adebayo, executive director of Girls Alive Counselling Initiative in Northern Nigeria, read that definition, she said she didn't believe it applied to most countries like Nigeria. The vulnerability of adolescent girls in Nigeria isn't unique. When situations in communities, states and nations go badly, women and children (especially young girls) are often the most negatively affected. They are usually the majority in any refugee camp, and they often experience the most unpleasant treatment. They are too often exploited and abused by the men who are expected to protect them.
Their is a strong possibility that the missing Nigerian girls will be subjected to sexual violence or forced into childhood marriages.
"Now these kidnapped young ladies must contend with the stress, disruption and displacement encountered during war situations and other disasters which often lead to a rise in sexual violence and abuse. In addition to its psychological effects, sexual and domestic violence typically has severe effects on a girl's general health. Forced sexual encounters increase the risk of HIV and other STDs. Let's just pray that these young ladies have not been impacted."
Adebayo goes on to describe how adolescent Nigerian girls fall into marginalized divisive groups and are treated as second-class citizens within the Nigerian culture.
"They are deeply disenfranchised by their youth, their gender, and their status. Those who are impoverished, trafficked, affected by humanitarian crisis, disabled, out-of-school because of marriage and other reasons, face numerous infringements on their basic human rights," Adebayo continued. "Investing in the health, education, and rights of women and girls are strategic ways to address poverty and speed progress toward the achievement of the Millennium Development Goals (eight international development goals that were established following the Millennium Summit of the United Nations in 2000)." The Millennium Development Goals range from cutting extreme poverty rates in half to halting the spread of HIV/AIDS and providing universal primary education, by the target date of 2015.
It's unfortunate that the goals did not cover the security of Nigerian school girls, but Adebayo says that is the responsibility of the Nigerian military. "The entire country should cease all criticisms and focus on bringing our girls home," she said.
Slow to React
Last week, Amnesty International reported that the Nigerian military may not be as strong as the U.S. government has portrayed them to be publicly, finding that it declined to provide assistance to the schoolgirls despite at least four hours of advanced warning "due to poor resources and a reported fear of engaging."
Peter M. Lewis is a senior associate with the Center For Strategic Studies Africa Program. He is also the director of African Studies and an associate professor at the Paul H. Nitze school of Advanced International Studies at Johns Hopkins University in Washington D.C. In 2011, he prepared a report titled "Nigeria Assessing Risk to Stability" which was commissioned by the United States Africa Command. Lewis believes the slow response to the abduction of the school girls may be the direct result of civilian and military tensions, factionalism within the military, and corrosive rivalries among politicians. He says the Nigerian military is made up of several hundred thousand personnel and among those numbers you have Christians, Muslims, and individuals that are descendants of tribes that aren't always amicable to one another. Lewis believes, after hearing rumors of interdepartmental transmittals, that ranking officers were apprehensive in getting involved based on the aforementioned issues. He is confident no one will ever get to the bottom of exactly what happened in regards to the slow response time and the Nigerian Military's failure to protect its girls.