Across Black America™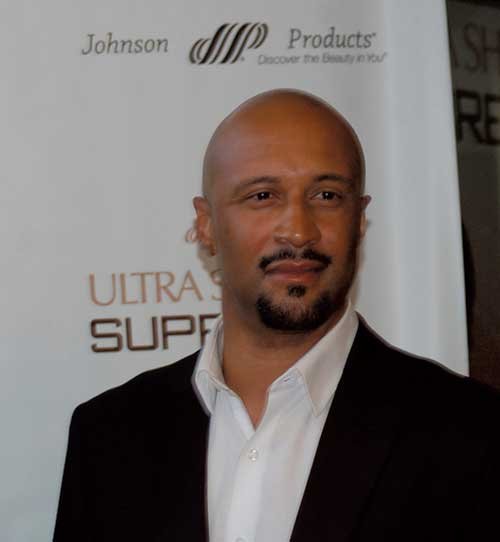 California
The New 40, Inc. has announced their honoree list for its inaugural awards gala scheduled for Saturday, May 24 at California African American Museum, 600 State Dr., Los Angeles. This year's award honorees include: Sr. Pastor Bishop Noel Jones - City of Refuge, (Humanitarian Award); President NAACP Beverly Hills/Hollywood Branch Ron Hasson, (Activist Award); Dr. Ronald Hurst, (Wellness Award); casting director Tracy "Twinkie" Byrd, (Inspirational Award); President/CEO Drew CDC Dr. Mike Jackson, (Community Award); and Dondre and Salli Whitfield, (Hollywood Couple Award). The honorees are leading the way in the community and abroad through their dedication and efforts to serve and inspire. Hosted by actress/comedian Kim Coles and KJLH radio personality Kevin Nash, the gala will honor the "best of the best" in a variety of fields and celebrates the New 40's movement to provide quality entertainment to the 40-ish community.
In recognition of National Small Business Week, Wells Fargo is partnering with the National Urban League and the U.S. Hispanic Chamber of Commerce (USHCC) to host a series of small business seminars and workshops nationwide. The workshops—including business resource fairs—provide attendees with information on the following topics: Starting a business, access to capital, advice for young entrepreneurs, marketing, and social media strategies. The program is part of Wells Fargo's annual Small Business Appreciation Celebration. Collectively, Wells Fargo has supported the National Urban League and the USHCC for more than a decade by providing programmatic support, funding and resources for members and constituents.
District of Columbia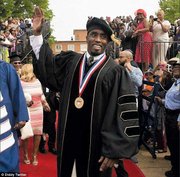 Rapper P. Diddy added another accolade to his list of accomplishments as he was awarded an honorary doctorate degree in humanities from his alma mater, Howard University last weekend. Diddy attended the university for two years before dropping out in 1990 to follow his entrepreneurial dreams. Since then, he's become a humanitarian, launched a number of successful business ventures, and has been named one of the most influential people in the world by Time and CNN. A large number of celebrities came out to support Diddy's accomplishment including Bow Wow, Lance Gross, Jermaine Dupri, French Montana, Michael B. Jordan, Mary J. Blige, Nas and Will.i.Am.
Georgia
William "Buck" Godfrey will be inducted into the Georgia Hall Of Fame, May 31 at the North West Trade Convention Center. He graduated from Burk High School, Charleston, S.C. where he played football and baseball, earned scholarships both in sports to Delaware State. His first coaching position came in 1974 as the B-Team football coach and head baseball coach at De Kalb County's old Gordon High School, now McNair Middle School. His baseball team went 26-4 in his second year as coach, leading the Generals to the semi-finals. In 1983 "Buck" Godfrey became head coach at Southwest De Kalb High School a position he held for 30 seasons during which time he won the 1995 Class AAAA Georgia High School Association State Championship, was the runner up in the 1990 finals, won 13 Region titles and has posted a 273-89-1 record. He has now become the football coach who has won the most games in the history of De Kalb County, as well as the most winning African American coach in the history of the sport in the Peach State. Most importantly, his achievements off the field includes helping 267 former football players and trainers obtain college scholarships, 17 of these were kickers and punters, 27 earning master degrees and seven their doctorates, eight others have gone on to play in the NFL.