Getting your student athlete to college
Parents and students need a plan to help enhance their chances of being noticed
By Jason Lewis OW Contributor | 5/9/2014, midnight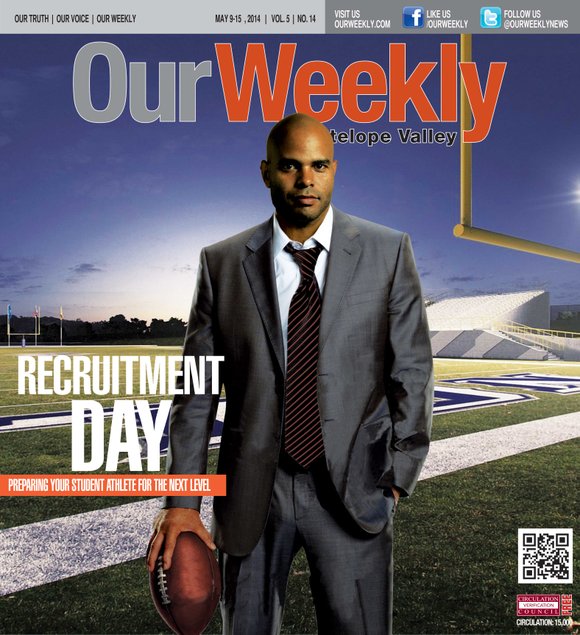 Being evaluated is of great importance for an athlete. Colleges host camps where high schoolers are run through various sport specific drills as university coaches search for talent. Most of these camps are held during the off-season and the summer. It is extremely valuable to attend these camps because college coaches cannot attend most games. Having the athletes on their campus, seeing them with their own eyes, being able to put them through drills and personally speaking with them helps them narrow down the field of players that they are looking for. Because of this, parents and athletes should contact college athletic departments to find out when and where colleges will be hosting camps.
It is also important to know who to stay in contact with. Most college programs have a coach who recruits certain areas. Staying on that coach's radar will greatly enhance an athlete's chances of being noticed. Finding out who that recruiter is is as simple as making a phone call to the college's athletic department.
Taylor does warn people, before an athlete goes to a camp and puts him or herself on a recruiter's radar, that they must be prepared. You only have one chance to make a first impression. So an athlete needs to excel at their sport. That's where training comes into play, and again, an athlete cannot totally count on their high school coach in that department either.
"The high school (football) coach, they have like 60 guys that they have to control," said Ron Jenkins, founder of QB/WR Top Gun Academy. "When they're putting in the offense or the defense, they're just trying to line them up and tell them what to do. They just don't have the time to sit down with the players, one-on-one, and show the kid exactly what to do."
Henry Bell and Ron Allen, co-founders of B2G Sports, echo those sentiments.

"The high school coaches are not able to give these kids the time that we're able to spend with them to focus on skill training," Bell said. "It's really more of a supplement to what the high school coaches are doing. They're doing X's and O's, and the athletes come to us to get tutored on football training."
"We teach them how to be better individual players so that they can go execute the schemes for their high school team," Allen said. "A lot of coaches do not have the time to teach every individual player and teach them their position. They're more so teaching the whole scheme. They teach the defense as a whole; they teach the offense as a whole. They teach the concepts of the play that they're calling. We teach the kids to be better individuals so they can execute their role within that playbook. That way the kids go back as better players in their system."
B2G Sports has a long list of players that trained with them and earned college scholarships, and a number of them have made it to the professional level. The extra training provided by Allen and Hill, who both played high school sports in Los Angeles, made a major difference.