Getting your student athlete to college
Parents and students need a plan to help enhance their chances of being noticed
By Jason Lewis OW Contributor | 5/9/2014, midnight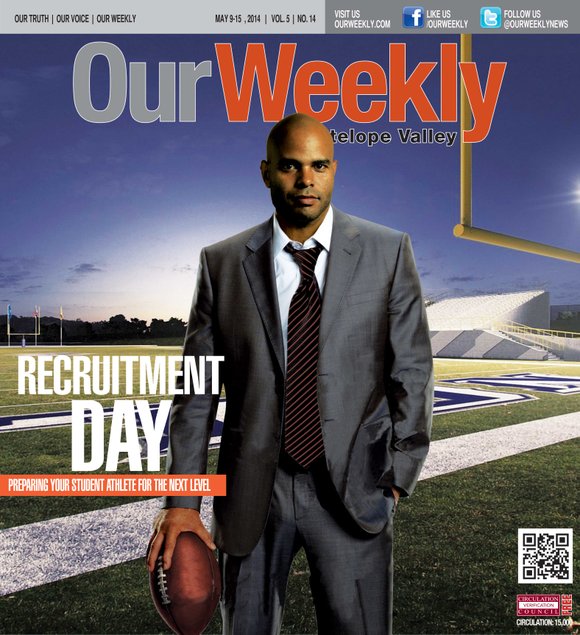 Sports have been an institution in our communities for decades. It has been a vehicle to higher learning on the collegiate level, and, for a select few, a professional career has been like a winning lottery ticket. Sports have been a means to competitive glory and to a lifestyle that most people can only dream of.
Some people are athletically gifted towards the various sports that Americans crave. For that reason, many children grow up with aspirations to take their gifts as far as they can, and parents may see it as a way to pay for the expenses of college. But most parents and youth athletes do not understand how the system works, which can cripple the young athletes' chances of making it beyond the high school level.
Times are different now. It is no longer about showing up on the first day of high school practice, working really hard and having a college scout take notice. A student and a parent have to be proactive and not just sit back and hope that a college finds them. The high school coach can only do so much, but there are many things that a player and his or her parents can do.
"It's not that you can't rely on your high school coach, it's that you shouldn't rely on your high school coach," said Randy Taylor, director of recruiting for the National Collegiate Scouting Association. "It's not their job. It's your job as the high school athlete to get yourself recruited. The high school coach will help as much as they can, as much as their budget allows. Do they have video editing, all the things that you have to have to help a young athlete, male or female, get recruited? Sometimes coaches don't have that. Maybe they're old school and they do things a certain way. That may not be what's needed these days for recruiting. Or they have many other athletes, and they teach a class, and they have their own families."
Being recruited takes planning, and it has to start early. For athletes entering their senior year, if coaches are not already calling them, then they are way behind and they have to get on the grind right away. Even by an athlete's junior year, many colleges have already eyed the players that they are going to go after.

"There are already two eighth graders that have been offered football scholarships," Taylor said. "That's the class of 2018. The recruiting process starts early. Ninth-grade English is just as important as 12th-grade English. The college coaches are always evaluating athletes. If you know that the coaches are starting early, then you have to start being a better prospect early."
The Antelope Valley through the years has produced a number or professional athletes. The latest of these sports stars is DeShawn Shead, cornerback for the World Champion Seattle Seahawks. Shead prepped at Highland High School and went on to Portland State University. Other local prepsters who advanced to the professional ranks include Jamel White who played in the National Football League from 2000-2005, John Janata (1983) and Tony Reed (1977-1981). Major League Baseball has also seen its share of athletes hailing from the region, including Casey Frickert of the Kansas City Royals (2007), Francisco Rosado of the Detroit Tigers (2001) and Justin Rethwisch of the Pittsburgh Pirates (2001).