'From the Rough' is a great family movie
Hollywood by Choice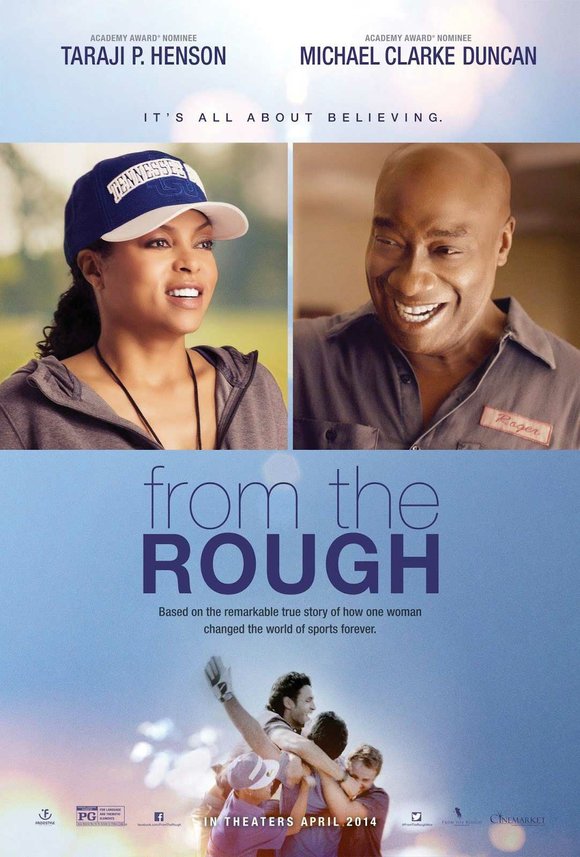 Now in theaters is the inspiring and true story of a woman who just wouldn't accept 'no' for an answer. From the Rough tells an unexpected story of courage, drive, and a sport that didn't appear to have room for a Black, female coach.
Academy Award nominee Taraji P. Henson stars as Catana Starks, coach of the Tennessee State University (TSU) golf team. In the late 1980's Coach Starks, a former swim coach for TSU, became the first African American woman to coach an all-men's team at the collegiate level. But that's only the beginning of this unique story.
In portraying Coach Starks, Henson says she was attracted to the film because it dealt with actualizing one's dreams—even against the odds. "What I hope people take away from this story is that you can do anything you want to; you just have to believe in yourself," says Henson. "When you hit obstacles, you have to get over them and keep dreaming."
From the beginning, Starks was faced with insurmountable odds but she appeared to have a guardian angel by her side, that of Roger the janitor, played by the late Michael Clarke Duncan. He seemed to always have the right answer in every situation.
With little or no support from the school, Starks built a team from all over the world. At that time, the closest young Blacks got to the golf course was as caddies, and even that work was rapidly falling away. Those Black students who wished to play golf professionally continued their education at schools offering competitive golf. Only one Black student was willing to take a chance on TSU, even though it was the undisputed home of world champion athletes.
Undaunted, Coach Starks found golf hopefuls from around the world, building a multi-cultural team of students from England, France and South Korea.

From the Rough goes beyond the sport of golf and reveals in each character, including Starks, the barriers they have built in their own lives. All of the players had to deal with their own personal demons before they could come together as a team—a team of champions.
From the Rough is one of those films that is packed with action, discovery, and humor and also delivers a powerful message. It's not just about team spirit and overcoming obstacles, it's also a woman's message to girls and women everywhere, "I want this film to inspire women to do whatever they want to do," says Starks. "I want them to believe in themselves and go out there and try new things and don't give up!"
This is an excellent family movie, and I recommend it highly.

To learn more about From the Rough and to see clips from the movie go to http://fromtherough.com/production-notes/.