GM: intern advances to highest ranking Black in automobile industry
Edward T. Welburn has always been career driven
By George E. Curry NNPA Columnist | 5/1/2014, midnight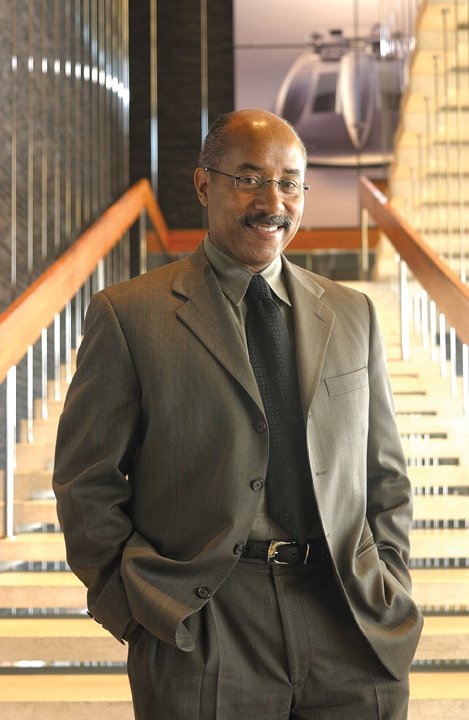 Though no one knew it at the time, the decision by Edward T. Welburn Jr.'s parents to take him to a local auto show in Philadelphia around the time he was learning his multiplication tables would shape the rest of his life.
"I've been drawing cars since I was 2 1/2," he told a small group of journalists over breakfast. "At age eight, my parents took me to the Philadelphia Auto Show and I walked in and there was this concept car and I pointed at it and said, 'When I grow up, I want to be a car designer for that company.'"
At 63 years old, Welburn has had plenty of time to grow up. And not only is he the top designer for General Motors, the company that designed the Cadillac Cyclone, the car that he fell in love with at the ripe age of eight, he is the company's vice president for global design, responsible for the entire GM brand.
Welburn is the sixth person to head GM's design team in the company's 106-year history and the first appointed to supervise all 10 design studios around the world instead of just North America. He is the highest-ranking African American in the automobile industry.
At the time, he was first dreaming of designing cars, a period when his playmates were aspiring to become cops or fire fighters, no one told young Welburn that there were no African Americans working as designers for GM or any other car manufacturer at that time. Even if they had, it is doubtful that they would have persuaded him to alter his plans.
"My parents knew there were no Blacks designing cars, that it would be a challenge to get into the field and I was on a mission," Welburn recalled, chuckling. "They thought, 'Well, maybe he should be a mechanic or something. No, he wants to be a car designer.' So they did everything to help me realize that dream," Welburn recalled several hours before speaking at the 50th anniversary summit of the 1964 Civil Rights Act at the Lyndon B. Johnson Presidential Library, where GM served as the lead sponsor.
His father, Edward, Sr., who owned his own auto mechanic shop, encouraged his son to work on his car designs; his mother, Evelyn, made sure young Ed never strayed academically.
"As a kid, I was a slow reader," Welburn remembered. "I didn't like reading at all. My mother sent me to all kinds of special programs every weekend. Then, she discovered how I loved reading car magazines. I was 10 years old when I got subscriptions to Hot Rod, Motor Trends, all of these. I would read these magazines cover-to-cover."
When he was 11 years old, Welburn wrote a letter to General Motors asking for advice on how to become a car designer. To his surprise, he got a detailed reply, including a recommendation to get a college education.
Welburn did that at Howard University, graduating in 1972 from its College of Fine Arts, where he studied sculpture and product design. While enrolled as a student at Howard, he interned at General Motors.