Farewell to the King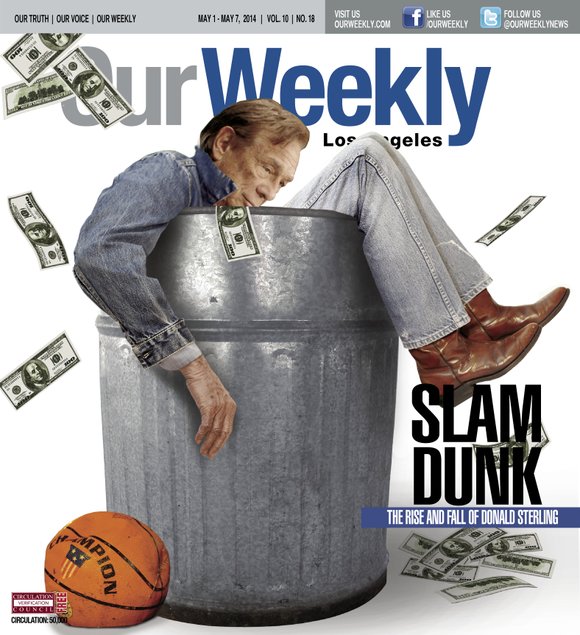 Even with this name change, mid-century law firms were not hospitable to young Jewish lawyers, and so Sterling set out to make his mark in divorce and personal injury in his old neighborhood of Boyle Heights, before moving on to the fertile enclave of Beverly Hills. Like others in the late 20th century, he invested into real estate and cunningly expanded his portfolio, while earning the ire of his tenants using the tactics he later displayed as a sports owner.
In 1979, Sterling used his profits to buy a huge swath of Santa Monica housing complexes from Dr. Jerry Buss, who in turn used the cash to purchase the Los Angeles Kings, The Forum, and the Lakers. Buss and Sterling enjoyed a complementary relationship for the rest of the century as owners of the principle basketball franchises of southern California, albeit with differing management styles.
Interestingly, in spite of his considerable success in the expanding housing market, Sterling continued his law practice, finding a particularly lucrative niche for personal injury lawyers: the staged auto accident.
Sterling's entry into this lucrative sideline was a network of chiropractors operating from enclaves at 42nd Street and Crenshaw Boulevard., 64th Street and Vermont Avenue, and elsewhere throughout South L.A.. A casual glance into any of these establishments would reveal a foyer filled with South Brothers (and Sisters) sporting neck braces.
One eye witness to these proceedings was insurance biller Olivia Wilson, who frequented the Sterling office in the Bank of America building on Wilshire Boulevard. There she regularly engaged with one of Sterling's most prolific referrals, a well-muscled, gang-affiliated gent named "Dino," who typically appeared with four or five "clients" in tow, several times a month, business spiking especially during rainy weather.
Wilson never saw any overt racism displayed by the Sterlings, a hospitable couple who regularly hosted parties for their "associates" at their Beverly Hills home. Rochelle insisted on personally serving her guests without the assistance of caterers or a hostess. The fare usually consisted of rotgut booze and bargain basement beer, but the good times flowed along with the discount booze for the largely African American gathering of chiropractors and business related folks.

Bottom Feeders
"I know what it feels like to be a Clipper fan all these years, that was my reaction."
-Superstar Kobe Bryant after the end of the Lakers' 27-55 season, the worst in franchise history.
As Buss parlayed his acquisition into a championship dynasty and earned the envy of the sports and entertainment world, Sterling, who brought the San Diego based Clippers at Buss' urging and moved them to Los Angeles, seems to have viewed the franchise as merely another investment and exerted no passion towards improving the team's won-loss record. Perpetually in the cellar, the Clippers have, over the course of their 30 years in L.A., become the butt of jokes by late-night talk show hosts, and the laughingstock of the sporting world.
Paradoxically, year in and year out, the Clippers have been one of the few franchise teams that consistently turns a profit, allegedly because its owner runs it as a business.