Homeless veterans to get permanent lodging through unique partnership
Lancaster, CalVet will build affordable housing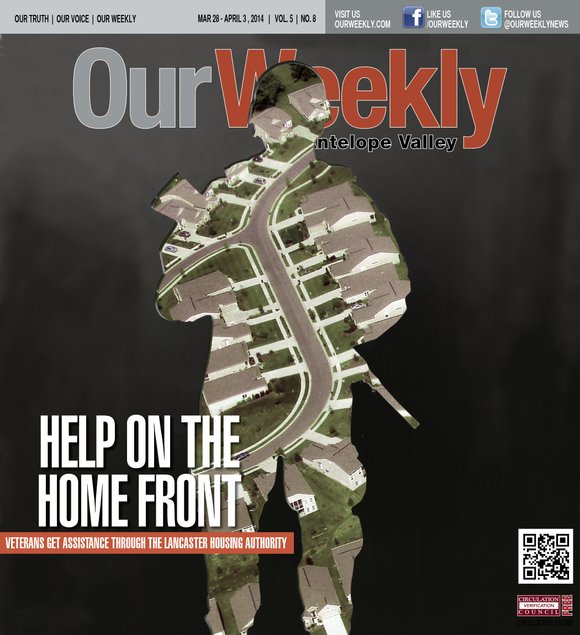 On any given night in America, there are an estimated 165,000 veterans sleeping in shelters, on a park bench, in a vehicle or anywhere where they can rest safely. The economic downturn, still continuing for millions of citizens, has had a particularly harsh effect on returning military personnel who can find it difficult to readjust to civilian life, may struggle to land gainful employment, and often are not able to secure an affordable place to live.
The Lancaster Housing Authority (LHA) this month announced a partnership with the California Department of Veterans Affairs (CalVet) to provide affordable housing and home loans to veterans. Under the partnership, the LHA will build the new homes and CalVet will provide the loans. CalVet revealed that almost 11 percent of American service men and women reside in California which leads all states in the number of homeless veterans (31,000 as of 2010). In 2008, Veterans Healthcare Systems ranked Los Angeles, San Bernardino and Riverside counties as the leading regions for homeless veterans (21,474), with Loma Linda second at 8,000 persons.
While veterans represent about 34 percent of the general U.S. population, the National Coalition for the Homeless (NCH) suggested in 2011 that as many as 400,000 veterans will experience some form of homelessness during any year. More than half of these men and women, it was revealed, are chronically homeless (experiencing homelessness for one year or more). An increasing number of young veterans are living on the street as well. The U.S. Department of Veterans Affairs (VA) reported in January that about 50,000 Iraq and Afghanistan veterans in 2013 were either homeless or in a federal program to get them off the street.
"It is quite simply a tragedy when any of our nation's veterans have to struggle in order to obtain affordable housing," said Lancaster Vice Mayor Marvin Crist. "This is why it is so important for state and local government to work together to ensure our veterans have affordable options when it comes to purchasing a home. We are very pleased to enter into this partnership with CalVet to better serve the many veterans in our community." Crist also wants to partner with the Antelope Valley Transit Authority to provide local veterans free transportation to the VA offices in Westwood in order to activate their rights to services. Also, Lancaster officials plan to partner with the Los Angeles Homeless Services Authority to access federal funds from the VA, as well as other sources, to fund housing and support services for all honorably discharged veterans.
The CalVet Home Loan program is designed to help veterans save money by simplifying the lending process and to help them protect their investment. The housing crash occurred when many veterans were returning from service, some of whom may have found themselves "under water" when the mortgage exceeded the original price of the home, and had to find another place to live. The LHA is working with CalVet to offer veterans home loans at below market rates with a low (or sometimes no) down payment. As well, eligibility has been expanded for Cal Vet Home Loans and now practically any veteran with an honorable discharge who wants to buy a home is eligible for the program.