From Africa to America
Three women making history in Los Angeles
Jasmyne A. Cannick | 3/27/2014, midnight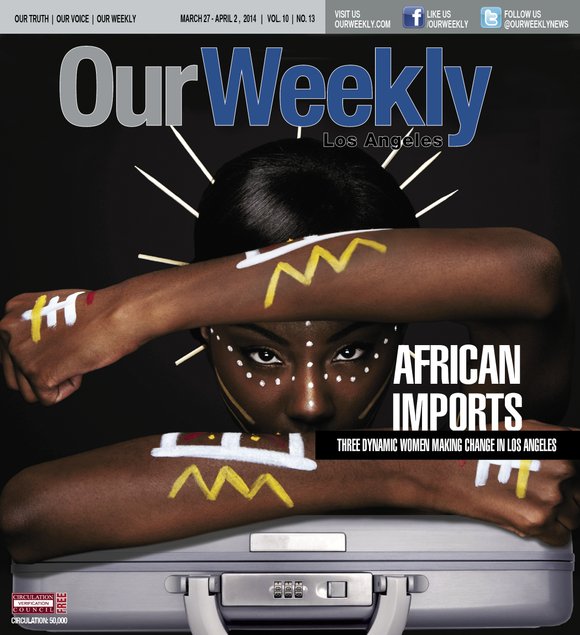 Kehinde Oloade can be reached at (323) 936-7830.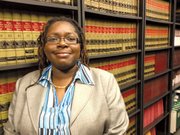 Known as the 'People's Attorney,' Nana Gyamfi, 46, is a human and civil rights advocate, attorney, professor, and community activist. She is known for working to solve the problems of the community through legal advocacy, involvement in local causes and volunteer activities.
Born in San Francisco to a father who was a World Bank executive and mother who was a businesswoman and homemaker, Nana moved with her family from San Francisco back to their native country of Ghana shortly after her birth.
Originally from Kumasi, Ghana, a descendant of the Akan people of Ashanti, Nana grew up in Accra, Ghana and the former capital of Ivory Coast Abidjan. She speaks French, Italian, Portuguese, and the principal native language of the Akan Twi fluently.
Inspired by lawyers C. Vernon Mason, Alton Maddox, and Dr. Lennox Hinds and their work on behalf of the people in the Howard Beach, Tawana Brawley, and Central Park Five trials, Nana graduated from Cornell University and earned her law degree from UCLA's School of Law.
She considers herself an attorney for the people and says that she is dedicated to resisting White supremacy and world domination and chooses to focus her work on helping the disadvantaged and oppressed.
"When I was just getting started the persons who really helped shape my understanding of what it meant to be the people's attorney were lawyers Chokwe Lumumba and Iris Johnson-Bright.
Lumumba was a New Afrika politician, human rights lawyer, and mayor of Jackson, Miss. who passed away this year, while Johnson-Bright was a legal community activist and social justice advocate known throughout South Central Los Angeles for her dedication to helping the underserved through legal action.
In 1992, while still in law school, Nana worked with Chokwe Lumumba at the Black Law Institute and co-organized and directed the community organizing aspect of the defense for the LA Four Plus, a nickname given to the men charged with the attack on Reginald Denny.
She will always remember winning her first trial.
"I won my first trial on the same say that O.J. Simpson was acquitted," Nana remembers. "It was a trial for murder and it was my first ever trial."
That not-guilty verdict and her representation of her client ended up being mentioned on the then-popular Oprah Winfrey Show.
Shortly thereafter, Nana successfully represented a member of the Watts Grape Street Crips who happened to be one of the gang truce leaders who was wrongfully charged with murder. She caught the eye of South Los Angeles Congresswoman Maxine Waters who asked her to consider getting involved with the Black Women's Forum. Co-founded by Waters, the nonprofit had more than 1,200 African American women in the L.A. area as members. It was through this invitation that Nana served for several years as the executive director of the organization.
Nana is also a co-founder and co-director of Human Rights Advocacy, a community based organization dedicated to defending the human rights of Black and oppressed people everywhere.