From Africa to America
Three women making history in Los Angeles
Jasmyne A. Cannick | 3/27/2014, midnight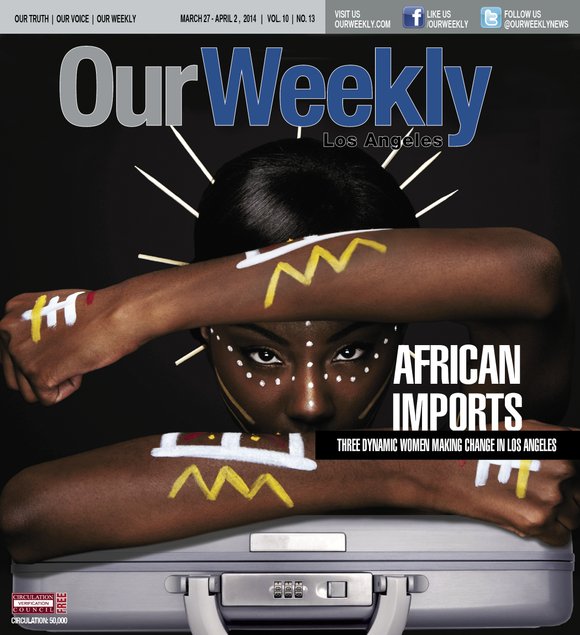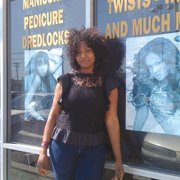 Kehinde Oloade, 49, came to America from Lagos, Nigeria in 1987 following the pattern of African nationals who took advantage of the Immigration and Nationality Act of 1965, which saw an estimated one million Africans immigrate to the United States.
"I came here alone," she recalls. First arriving in San Diego, where she remembers getting her first job at a local Jack-in-the-Box restaurant.
From there, Kehinde says that she had a string of jobs ranging from a parking lot attendant in Boston, to a home health aide in New York, before eventually settling in Houston as a shipping and receiving manager with a part-time seasonal job at the post office.
By the time Kehinde had moved to Houston, she had been married and divorced and was now a single mother.
"When I got laid off in Houston I decided to follow my passion for styling hair. Back home in Lagos, I was always doing everyone's hair."
Kehinde then enrolled in Franklin Beauty School in Houston getting her cosmetologist license before moving to Los Angeles in 1995.
In 1998, she opened the Spice Salon, 4855 W. Pico Blvd., just east of La Brea.
"It wasn't easy but I saved my money," she says. "I saved my money, found investors, and had help from my brother."
Since opening the Spice Salon, Kehinde has made a name for herself not just with Los Angeles' ever-growing Nigerian community, but with American Black women.
Kehinde and the Spice Salon were featured on NBC affiliate KNBC Channel 4 during the height of California unemployment crisis for offering unemployed men and women in Los Angeles discounted salon services to help them in their job search. The reason is simple Kehinde says.
"Black women are always judged by their hair," she explained. "And because our hair texture and care is so different from that of everyone else, we require special services that can sometimes be costly when you're unemployed. I wanted to give back and also at the same time support my Black sisters who were struggling trying to find a job."
In addition to helping the unemployed, Kehinde and her team of stylists have provided free services to foster care youth by doing their hair for their proms and graduations.
Most recently, the salon has been teaching White parents who have adopted Black children from the U.S. and Africa how to properly care for the child's hair-a project Kehinde is particularly proud of.
"It's important that the parents who adopt Black children understand how to care for their hair," she explains. "Our hair is very different from theirs and unless you grew up knowing how to style Black hair it can be a challenge to learn. But we know as Blacks that the state of our hair plays a role in how we feel about ourselves and so it's important for these parents to learn early on how to take care of their child's hair."
In addition to running the Spice Salon, Kehinde is a mother of three, including a set of fraternal twins. Her oldest, Zena, is a freshman at Harvard University and a forward on the school's basketball team.