Lancaster City Councilman Ron Smith to accompany Antonovich to China
Delegation planned to attract business investment to the Antelope Valley
3/21/2014, midnight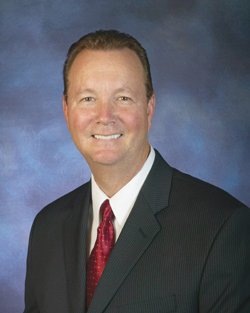 Lancaster City Councilman Ron Smith will be joining Los Angeles County Supervisor Michael D. Antonovich for a business delegation trip to China from April 5-13. The trip is meant to strengthen business ties between Chinese companies and Los Angeles County, with the plan of courting new businesses to open up U.S. locations or relocate to the Antelope Valley. Gaining additional investments will benefit the local economy and increase employment opportunities throughout the county, including in the Antelope Valley.
"I have high hopes for this upcoming journey," said Smith. "There is great potential in the Antelope Valley. We have a considerable amount of open space, a business-friendly government, and a skilled workforce; a combination which comes at a premium anywhere in the world. The key will be getting companies overseas to see the same potential. I expect a successful trip, and to bring back many new partnerships."
The planned travel schedule finds Smith and Antonovich traveling to Hong Kong, Shenzhen, and Boao in China; while visiting various conferences and conferring with Chinese leaders in the energy, medical, aerospace, manufacturing, and other industries. The venture is supported by the American Institute for International Development.