Call for the end of deportations
3/17/2014, 4:33 p.m.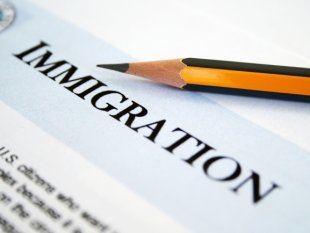 Immigration reform advocates in Los Angeles today called for the end of deportations, which they say have reached 2 million during the Obama administration.
"It's 2 million individuals that have been deported,'' said Angelica Salas, executive director of the Coalition for Humane Immigrant Rights of Los Angeles at a news conference this morning. "These are mothers and fathers. They are sons and daughters. They are people who are loved in our community."
Salas said the children, some of whom are U.S. citizens, are often left without parents and have to fend for themselves.
"This has to stop and that's why we are here,'' Salas said. "We're here to demand from our government officials that they protect our families, that they stand with our families the way that our families contribute and
stand with this nation."
Salas said she was part of a group of immigration leaders who met with President Barack Obama on Friday about immigration reform.
"We made it clear to the president that while we will do what we must to pressure Republican leaders in the House to do the right thing on immigration reform, we will not be silenced denouncing the shameful track record of the Obama Administration on deportations,'' Salas said.
Last week, Obama asked Homeland Security Secretary Jeh Johnson to review deportation enforcement practices, but the president has insisted he must follow the law. Johnson has said a large number of immigrants arrested and
turned away at the country's borders are tallied as deportations.
Also, Obama administration officials have said it is up to Congress to pass legislation to reduce deportations.