Lancaster and A.V. Hospital partner in wellness campaign for new moms
Welcome Baby Program begins on May 18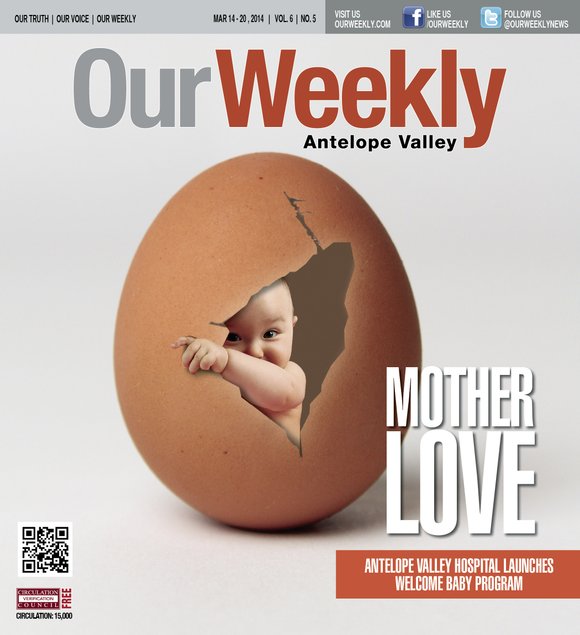 Reports among some populations of American women find a wide gulf between healthy pregnancies, births defects and maternal welfare based on socioeconomic factors and ethnicity. According to a 2012 study conducted by the World Bank and reported this week by Al Jazeera, the United States ranks 50th in maternal mortality globally—falling behind every other industrialized nation. In fact, the report found that American and Iranian women fall equal in maternal mortality. America spends more money than any nation on the costs associated with maternal healthcare, but poor women and minorities are the hardest hit in terms of prenatal care, birth defects, maternal mortality and a lack of affordable health care.
New York Women's Foundation in 2011 studied the rise in maternal mortality and saw that Black women in their mid-20s died during childbirth at a rate of 79 deaths per 100,000 live births, compared to 10 deaths per the same amount of live births for White women. Effectively, Black women in New York City have a worse maternal mortality rate than women of the same age living in Syria or Iraq. Closer to home, the Henry J. Kaiser Foundation found last year that 23 percent of Black women and 36 percent of Latinas had no health insurance in 2013.
Pregnancy-related death is most often caused by medical complications during the gestation period and occurs during the nine-months or within one year after the end of pregnancy. WomensHealth.gov, a health and wellness website under the auspices of the U.S. Department of Health and Human Services (HHS), announced last fall that African American women are more likely to die from ectopic pregnancies (the egg develops outside of the womb, often within a fallopian tube), and preeclampsia (a potentially dangerous condition in late pregnancy that can result in high blood pressure, fluid retention, excessive weight gain and protein in urine). The report also found that Black women are more likely to leak amniotic fluids during pregnancy, which can lead to infection. With African American women, the HHS found, the risk of pregnancy-related death increased with age. Most of the women in the study said they wanted earlier prenatal care, but they could not afford it because of low finances, no insurance, or inability to get an appointment with a obstetrician/ gynecologist.
American infant mortality rates would appear to be falling across racial and ethnic lines (six deaths today per every 1,000 births compared to seven deaths in 2000), but this improvement is often not reflected among poor Black and Latino women. The Centers for Disease Control and Prevention (CDC) in 2010 found that non-Hispanic Black women saw an infant mortality rate of 13.6 for every 1,000 live births, while the rate among White women has decreased to 5.7 out of the same amount of live births. Some of these deaths may be attributed to low birth weight as Black babies are twice as likely to be born far underweight (often weighing eight to nine ounces less than comparable infants of African and/or Caribbean women and White women) and the infants are four times more likely to succumb from resulting complications.