Student Athlete of the Week
Palm Middle School's Khaliq Black
By Jason Lewis OW Contributor | 3/13/2014, midnight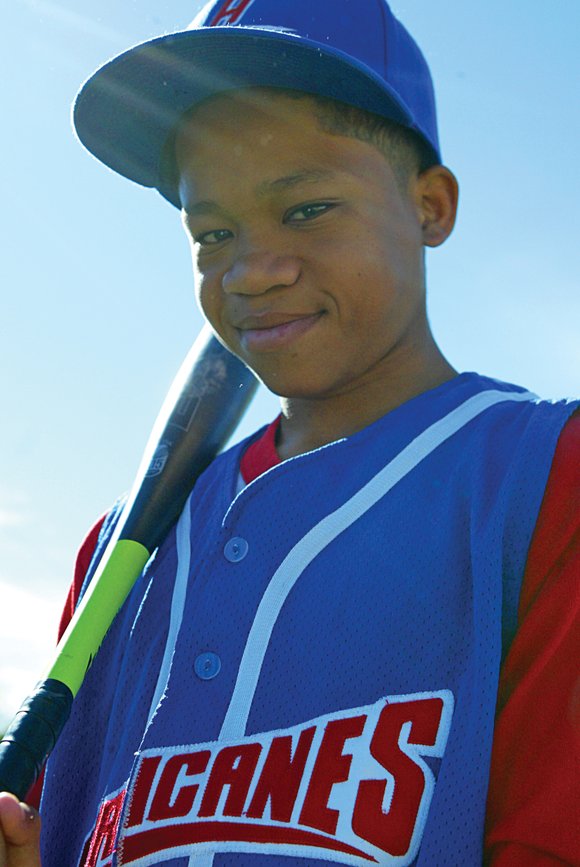 When Khaliq Black showed up for his first baseball tryout, wearing blue jeans and without any of the baseball equipment that the other kids had, the coaches were amazed, and even thought that his father Ernest was not telling the truth when he informed them that Khaliq had never picked up a bat before.

"He's just a gifted athlete," Ernest said. "I'm not sure where he gets his skill. It looks like he just sees it and kind of mimics it, because he can play everything. He was really good at basketball too."
Khaliq plays baseball at Darby Park in Inglewood, and he plays travel ball for the South Bay Hurricanes. He has played on numerous all-star teams, and he has been raking up several awards. One of his best qualities is that he is a team player who is coachable.

"I play all around," Khaliq said. "I can play any position. Anywhere that my coach puts me."
Khaliq's versatility keeps him on the field. While many young players shy away from a hard ball hit directly at them, Khaliq wants to make the play, and he likes to be where the action is, so he has already pinpointed his position of choice.

"I like shortstop, because most balls come there," Khaliq said. "It's more challenging, because some balls come hard. I get low, put my glove in the dirt, grab the ball and make the throw to first."
First step quickness, great instincts, and hand-eye coordination are abilities that are needed to play shortstop, which is one of the most skilled positions on the field, and Khaliq naturally possesses all of those attributes. He also has a lot of speed, which makes him a terror on the base path, which is why his coaches always give him the green light to steal.

Khaliq compares himself to Troy Tulowitzki, a three time All-Star and two time Gold Glove shortstop for the Colorado Rockies. Tulowitzki is one of the best shortstops in Major League Baseball, and he is pretty quick on the base path.

Another attribute that Khaliq possesses is intelligence, as he excels at an extremely high level in the classroom. He feels that being a smart student helps him as an athlete.
"If you focus in school, it teaches you how to focus on the field, and how to communicate with others," Khaliq said.

Khaliq plans on attending St. Bernard High School in the fall, and he wants to play college baseball at Stanford University. Baseball alone will not get him to one of the highest rated academic universities in the nation.
"He's not going to get to Stanford just by luck," Ernest said. "He's going to need both academic and professional skill to get there."

Ernest, who graduated from Western Michigan University and received a Doctor of Education degree from USC, has mapped out a course for his son's education. Khaliq takes advanced classes so that when he gets to high school he will be able to take AP classes.