Something from Nothing
Dayo Olopade uncovers Africa's gift for doing more with less at the Zócalo Public Square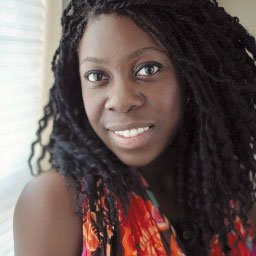 Nigerian film makers created a distribution bonanza by utilizing VHS technology, no longer a high-tech commodity in the 1990s, to make the obscure crime thriller "Living in Bondage" into a direct-to-video hit. This laid the foundation for that country's "Nollywood" film industry, a revenue generating blockbuster now, 20 years later rated second in the world.

In neighboring Kenya, the scarcity of ATM machines facilitated the development of "M-Pesa," a method of money deposit, transfer and withdrawal utilizing mobile phones. The success of this "branchless banking" system was duplicated in Tanzania, and is reportedly being implemented in new markets in Afghanistan and India.
In spite of these advances, the public perception of Africa is shaped by a steady flow of images compelling the compassionate to forward alms to relief groups like the Christian Children's Fund and its spokesperson, Sally Struthers. This media bombardment, which Olopede has labeled "poverty porn," has provided an unbalanced impression to the rest of the world, ignoring the fact that the continent is home to six of the earth's ten fastest growing economies (Angola, The Congo, Ethiopia, Ghana, Mozambique, São Tomé and Principe, and Sierra Leone), and a budding middle class of 300 million plus.
Additional investments are needed in the Motherland, but Olopede specifies the areas in which tangible progress can be made lie in the nurturing of small and medium ventures. These in turn would benefit from close scrutiny so as to gauge their progress, a difficult proposition at best, but especially so in an intercontinental relationship. The best possible scenario would involve direct participation, which would enable the opportunity for personal evaluation of the requirements for successful advancement.