Female Athletes: Triumphs despite continuing adversity
Women's ongoing fight for equality in sports
By Jason Lewis OW Contributor | 3/13/2014, midnight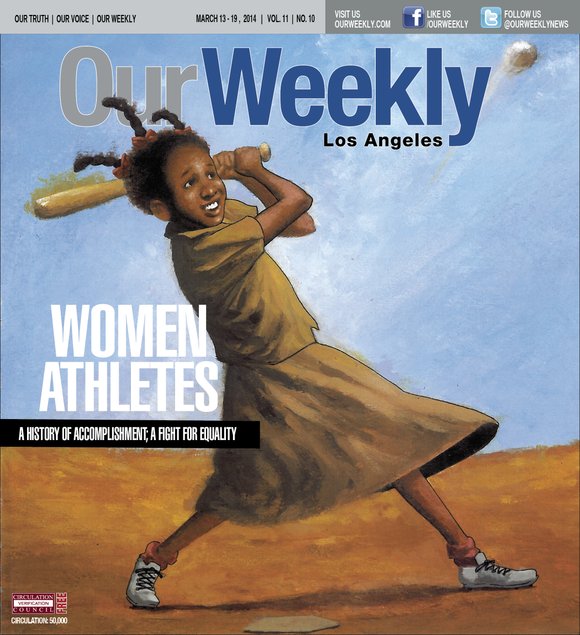 In several industries in the United States, women have competed right along side of men, and they have been able to perform at extremely high levels without the same type of support that men have benefited from. Sports is one of those industries, as women have had to overcome a lack of funding, lower pay, less opportunity, having to earn a living in other countries, and being objectified. But even with those issues, female athletes have triumphed at the highest levels of sports, and in many cases, they have been just as popular, if not more popular, than their male counterparts.

As African Americans were fighting for Civil Rights during the 20th century, and breaking barriers in sports, women were also breaking down doors. When Jackie Robinson broke Major League Baseball's color barrier, there were very few options for female athletes. That did not stop women like Toni Stone, Mamie "Peanut" Johnson, and Connie Morgan, who were not allowed to play in the All-American Girls Professional Baseball League because they were Black.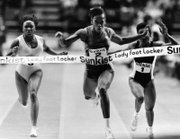 These three women would not allow that to stop their aspirations, so they played baseball in the Negro Leagues, with the men. They were not novelty acts, as Stone batted .243 during the 1954 season, with a hit off of legendary pitcher Satchel Paige. Johnson recorded a 33-8 win-loss record as a pitcher, and she batted .273 over her career.

During that era women's athletics received very little, if any funding. Title IX, which was introduced in 1972 and bought about equal funding between male and female athletics for high school and college sports, was not around, but that did not stop the Tennessee State Tigerbelles from producing six Olympians in 1956. Mae Faggs, Lucinda Williams, Isabelle Daniels, Wilma Rudolph, Margaret Mathews, and Willye White all traveled to Australia to compete in track and field.

When coach Edward Temple took over the women's program in 1950, the budget was only $300 and the facilities were very poor. Without any financial help to start, the program produced 40 Olympians and 34 national titles.

Even after Title IX was created, women still struggled for equality, even though many of them were producing on the same level as men in their sports. Coach Bob Kersee, who has coached numerous women to Olympic gold medals in track and field, including his wife Jackie Joyner-Kersee, had to fight for track time when he became the women's coach at UCLA in 1980.

"When I first got here, we couldn't even use the track when the men were using the track," Kersee said. "We had to fight to be on the track at the same time."

The lack of funding was not the only disparity, as prize money and endorsements were not close to being the same either.

"Shoe companies were not putting money into women as they were to men," Kersee said. "The financial hardships were there."
Kersee was producing Olympians, but to help pay for their training and travel expenses, they had to fundraise with run-a-thons, bake sales, and car washes, while male athletes had their expenses paid for and were even able to make a good living. Even with these issues, women pushed forward and captivated the world with their athletic feats.