County Honors Olympic Luger Kate Hansen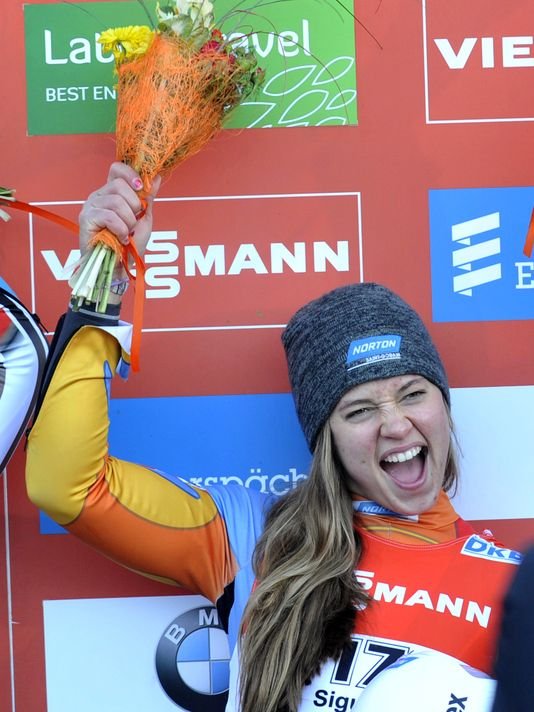 Olympic luger Kate Hansen of La Canada was honored by the Los Angeles County Board of Supervisors today for her participation in the Winter Olympic Games in Sochi.
Supervisor Michael Antonovich, who presented Hansen with a commemorative scroll, said the 21-year-old Brigham Young University student first tried the luge at was 10 years old.
"She got her start back in La Canada, racing down the hills in her
neighborhood,'' Antonovich said.
Just five years later, in 2008, Hansen became the youngest-ever Junior World Champion.
Hansen finished 10th in the women's single event at Sochi, despite breaking her foot in October.
"Thank you for bringing honor to our great country,'' Antonovich told her.
Hansen also gained some notoriety by teaming up with late night talk host Jimmy Kimmel to post a prank video about a wolf breaking into her apartment in Sochi.
Today, joined by her mother, Kathie, and father, John, she struck a serious note.
"I never thought I'd be an Olympian,'' Kate said. "I'm just grateful that I could represent the United States of America and the County of Los Angeles.''
Hansen is scheduled to sign autographs at Los Gringos Locos at 631 Foothill Blvd. in La Canada from 5 p.m. to 8 p.m. Wednesday and Thursday.