Women's History Month captures story of famous American innovators
Sally Ride an icon in Palmdale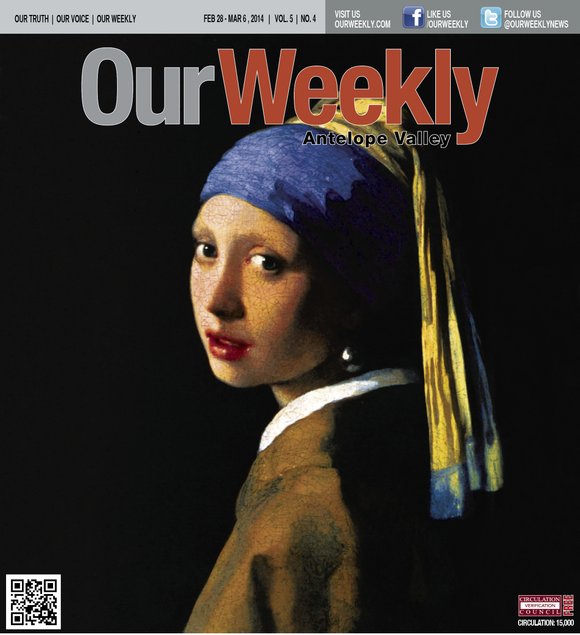 When Ride landed at Edwards Airforce Base just after dawn on June 24, 1983, reporters from around the world wanted to see this new breed of hero who would come to represent not only American prowess in space exploration, but would be a role model for girls of all races, creeds and colors. She used her popularity and name to found "Sally Ride Science" which has focused on achieving more representation of girls and young women in the sciences. She wanted middle-school girls to concentrate more in math studies through her STEM (Science, Engineering, Technology and Mathematics) program which, upon its debut, found the United States ranked 23rd in science and 31st in math worldwide in standardized testing. Shortly after her death, the Obama Administration announced the president's plan to create a national STEM Master Teacher Corps. "A world class STEM workforce is essential to virtually every goal we have as a nation—whether it's broadly shared economic prosperity, international competitiveness, a strong national defense, a clean energy future, and longer, healthier lives for all Americans," Obama said.
Today, Sally Ride's name is associated with a myriad of science programs at America's secondary schools. NASA's GRAIL program (Gravity Recovery and Interior Laboratory—twin probes now orbiting in tandem around the moon) named its lunar landing site after Ride, and in 2006, Gov. Arnold Schwarzenegger and First Lady Maria Shriver inducted her into the California Hall of Fame at the California Museum in Sacramento. In 2013, the Space Foundation bestowed its General James E. Hill Lifetime Space Achievement Award on Ride. Also that year, Ride received the Presidential Medal of Freedom and the U.S. Navy renamed a research ship in her honor.
The former tennis All-American at Stanford even has two grade schools bearing her name, Sally K. Ride Elementary School in Woodlands, Tex., and another campus in Germantown, Md.
Ride was a very private person who generally shunned commercial notoriety and/or endorsements. It was revealed only during her obituary that she and life partner, Tam O'Shaughnessy, a psychology professor at San Diego State University, had been together for 27 years. O'Shaughnessy now chairs Sally Ride Science.
Cheryl Boone Isaacs
Los Angeles certainly has its share of present-day women trailblazers. This past Sunday, millions around the world watched the Academy of Motion Picture Arts and Sciences (AMPAS) honor the best and brightest in the film industry and at the helm of the festivities was Cheryl Boone Isaacs. Isaacs has served with AMPAS for 21 years and last summer became the organization's first African American president and only the third woman to hold the post, following Bettie Davis in 1941 and Fay Kanin in 1979.
Audiences this past year have applauded a new look to Hollywood both in front of and behind the camera over the past year with the critically-acclaimed films "Lee Daniels' The Butler," "Mandela: Long Walk to Freedom" and "12 Years A Slave." When Issacs was named to the post, she commented: "There are a lot of new voices...a lot of new talent. We are committed to showcasing that talent." Before her latest position, Issacs was Paramount Pictures' executive vice president of worldwide publicity, orchestrating the marketing campaigns for Best Picture winners Forrest Gump (1994) and Braveheart (1995). Issacs once served as president of CBI enterprises Inc. where she consulted on the films "The King's Speech" (2010) and "The Artist" (2011), each receiving the Academy Award for "Best Picture."