Women's History Month captures story of famous American innovators
Sally Ride an icon in Palmdale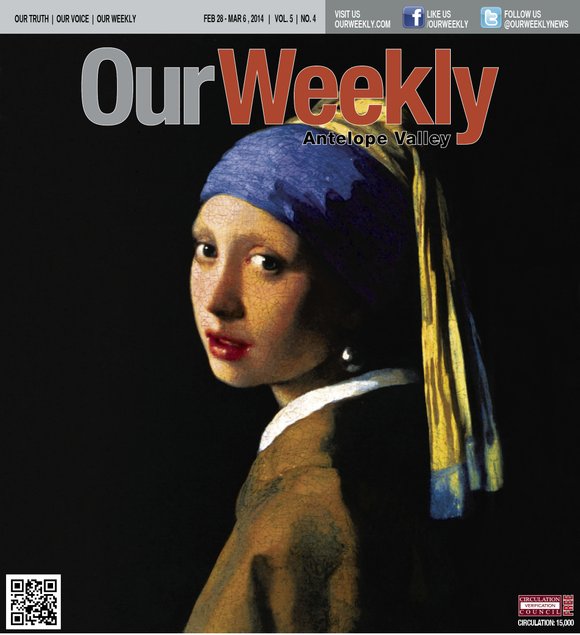 March is Women's History Month, a celebration of the accomplishments that women have made throughout the nation's history, from women's rights pioneers Susan B. Anthony and Elizabeth Cady Stanton; Clara Barton of the American Red Cross; media mogul Clare Boothe Luce; first ladies Eleanor Roosevelt and Hillary Clinton and thousands more who have struggled to gain recognition while improving lives in what was believed through millennia as "a man's world."
"As part of a centuries'-old and ever-evolving movement, countless women have put their shoulder to the wheel of progress—activists who gathered at Seneca Falls and gave expression to a righteous cause, trailblazers who defied convention and shattered glass ceilings; millions who claimed control of their own bodies, voices and lives. Together, they have pushed our nation toward equality, liberation and acceptance of women's rights—not only to choose their own destinies—but also to shape the futures of peoples and nations," President Barack Obama said on March 1.
Here are a few local women who have inspired 21st century America:
Sally Ride
She took off 31 years ago like lighting in a bottle and left with thousands of American girls a belief that they could accomplish practically anything they dreamed of. By the time of her early death from pancreatic cancer two years ago this summer, she had cemented her story in American history and, arguably, was responsible for tens of thousands of girls looking to the heavens and saying to themselves, "I want to be just like Sally Ride."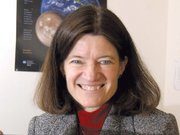 Though not the first woman rocketed into space (the Russians accomplished that feat in 1963,) Dr. Sally Kristen Ride, a physicist, was one of America's most famous and pioneering women. The Los Angeles native joined NASA in 1978 after reading an article in the Stanford University student newspaper seeking applicants for the space program. Prior to her first flight on June 18, 1983 aboard space shuttle Challenger (STS-7), Ride endured innocuous questions from a skeptical press, of which one reporter asked prior to liftoff: "Will the flight affect your reproductive organs?," while another wondered "Do you weep when things go wrong on the job?"
Ride blasted off again in 1984 on the Challenger, and by her retirement from NASA in 1987 she had completed 343 hours in space. She was in training for a third flight scheduled for mid-1986 when the ship exploded 73 seconds after liftoff, killing all seven on board—including engineer Judith Resnik and teacher Christa McAuliffe, the latter, like so many young women then, was inspired by Ride's indomitable spirit. Following the investigation into the tragedy, Ride led NASA's first strategic planning effort to return to space, authoring a report entitled "NASA Leadership and America's Future in Space" and founded the space agency's Office of Exploration. She also served on the committee that investigated the Columbia tragedy in 2003 which took the lives of mission specialists Kalpana Chawla and Laurel Clark among the seven-person crew.
While orbiting the Earth at 17,000 miles per hour, Ride was the first woman to use the robot arm in space and the first to use it to retrieve a satellite. Since her historic trips, NASA has sent 44 of the world's 57 women astronauts into space, out of a total of 534 space travelers. Twenty-three of American's women astronauts gathered at the Johnson Space Center in Houston, Tex. in September 2012 to pay an unexpected tribute to Ride, one of which was Carolyn Huntoon, the center's first female director. Ride remains the nation's youngest astronaut to travel to space; last year, NASA welcomed Christina Hammock, Nicole Aunapu, Anne C. McClain and Jessica U. Meir into its astronaut candidate class.