How far would you go to protect the ones you love?
3/7/2014, 1:58 p.m.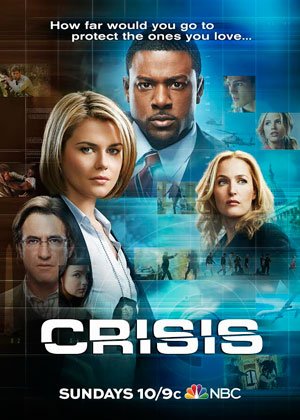 Gillian Anderson, Dermot Mulroney and Lance Gross star in CRISIS, an emotionally charged new drama series about having to choose between your family and your country.
For a chance to receive passes to attend the special advance screening of CRISIS on Thursday, March 13, 7:30 p.m. at Cinemark Baldwin Hills, log on to www.ourweekly.com and enter RSVP
There will be a complimentary small popcorn and soda for everyone who attends the screening!
Don't miss the intense thrill ride.... CRISIS premieres Sunday, March 1­6, only on NBC.