Jason Mott: Man Behind ABC's "Resurrection"
Hollywood by Choice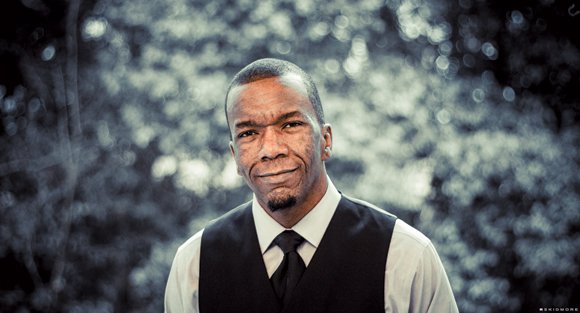 You may be wondering who is Jason Mott? Mott is a writer...one heck of a writer. And Monday, March 9 Mott's debut novel, "The Returned" will be unleashed to the world in the form of the dramatic series "Resurrection" on ABC.
The term "unleashed" is the best way I can describe the novel "The Returned." What would you do, or what would you think if your loved one returned from the dead, and looked the same as the day of his or her death, no matter how long ago they died? After the initial shock and excitement, would you think Bible Prophecy, demonic presence, alien abduction? Or would you simply panic and be in a state of disbelief that subsequently turns deadly…even with your own kin.
Before you begin to think "what kind of twisted mind came up with this idea?" Let me assure you his novel was the result of a dream about his mother who passed away in 2001. He dreamed that he came home from work and found his mother sitting at the kitchen table waiting for him. They had a long conversation about what was happening in his life and so on. Mott says it was a very vivid dream and he fully expected her to be in the kitchen when he woke up. The dream brought him comfort and this got him to thinking.
Mott is also a poet. He holds a B.A. in fiction and an M.F.A. in poetry, both from the University of North Carolina at Wilmington, and is the author of two poetry collections.

Mott is from a small southern town, population around 600. In a press release Mott says "small towns make great fodder for writing" and he brings that small town flavor to his writing which is simply refreshing.
He began writing his novel after talking with his friends and asking them what would they do or think if their loved one returned from being dead. As you can imagine this question sparked a great many ideas and scenarios, many are played out in his novel, as well as the television series. In the book, "The Returned" show up all over the world, some times in a different part of the world. And the U.S. government sets up a special bureau to bring these folks home. But home to what…Whoa!!!
Mott says he wasn't expecting "The Returned" to be published, he explained he had already sent out about five or six manuscripts in the past, all rejected.
While answering the phone for Verizon, he got the call. And what followed was a whirlwind of events. From finding an agent, then publisher, and then the call from the office of Brad Pitt's Plan B, Brillstein Entertainment Partners, and ABC Studios. Mott says he knows nothing about scripting for television so he's leaving the writing and production to people that know what they are doing.

No doubt by now Mott is really feeling confident in Pitt's production company after they took home the Oscar for Best Motion Picture at the 86th Annual Academy Awards Show for "12 Years a Slave" last Sunday night.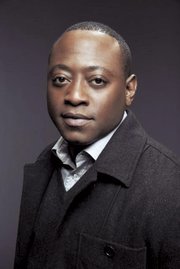 Mott says his life has changed dramatically, he's currently on a multi-city book tour, and also promoting "The Returned." But he stays grounded by keeping close contact with his friends, and their welcomed insults.
The story centers around an eight-year-old American boy who wakes up alone in a rice paddy in a rural Chinese province with no idea how he got there. Details start to emerge when the boy, who calls himself Jacob, recalls that his hometown is Arcadia, and an Immigration agent, J. Martin Bellamy played by the wonderful Omar Epps, takes him there. This boy who claims to be the deceased Jacob knows secrets about his own death that no one else knows.
"Resurrection" premieres Sunday, March 9 at 9 p.m. on ABC.
To learn more about ABC's "Resurrection" and to see clips and interviews go to http://abc.go.com/shows/resurrection.
Jason Mott is now working on a new novel, he's not giving any secrets away, but you can rest assured, as readers he will surely give us something to think about.