Local Black women become pioneers from the arts, sports and in politics
Celebrating the 'sheroes' among us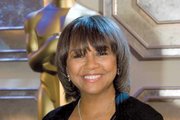 Because AMPAS has been overseen primarily by White men since its inception 87 years ago, Isaacs has brought about more diversity within the organization and has strived to recognize the film industry contributions of different ethnic groups from around the world. "It's not like people are walking around going, 'I don't want, I don't want, I don't want.' There's kind of an impression of that and that's not true. By lifting up and looking around and seeing a lot of new talent and diverse voices in storytelling, by encouraging our members to pay attention to the changing landscape, we're going to have more and more representation."
Isaacs wants to increase participation in the academy's mentoring program, as well its student academy awards and the scientific and technical council, all with an eye on educating and including more minorities. "There are things you can and can't do," she said. "You can't get angry because then you are just an angry Black woman. As women we do have that and then being a minority...there is this extra layer."
In between handing out Oscars each March, Isaacs is part of a team at AMPAS overseeing construction of the academy's new $300 million museum project at the old May Co. store at Wilshire Boulevard and Fairfax Avenue, now partially occupied by the Los Angeles County Museum of Art. Opening day is scheduled for the end of 2017.
• From journalist, to sportswoman and now to public service, Paula Madison is a renaissance woman. The former executive with NBC Universal and, until January, chairperson of the Los Angeles Sparks of the WNBA, is now vice president of the Los Angeles Police Commission. As chairperson and CEO of Williams Group Holdings LLC, a Chicago-based investment company owned by her family, she also heads Madison Media Management LLC of Los Angeles which invests primarily in emerging media, entertainment and communications businesses.
That's a lot of hats. But not for Madison and a new breed of 21st century Black women who daily brave the challenges of corporate America with confidence and high professional standards. And she's eager to prepare budding Black professionals for the positions they can compete for...but only with first-class preparation. Two years ago Madison chatted with journalism students at Grambling University in Louisiana and pulled no punches when it came to instilling within them a professional attitude that usually carries over from final examinations and term papers, to a resume and cover letter and, ultimately, the first job interview.
"Before getting any job, it is essential to submit resumes and cover letters without any mistakes," she stressed. "Accidentally mailing something to 'Paul Madison' rather than 'Paula Madison' can be the quickest way to find your documents in the trash. If you make that mistake, you'll make more mistakes." In terms of original work by the reporter? "If you come to work and don't have your own story, I will fire you."
Madison occupied a number of leadership roles with NBC Universal, including president and general manager of NBC4 locally, Los Angeles regional general manager for Telemundo TV stations and was vice president and news director of NBC4 New York. In 2007, she was appointed to head and improve diversity for NBC Universal and it was the first time that a company officer assumed a full-time responsibility as the business-lead for diversity. That year, Madison became a company officer for General Electric, at the time the parent company of NBC.