L.A. Council Bans E-Cigarette `Vaping' at Bars, Clubs, Restaurants and Some Public Places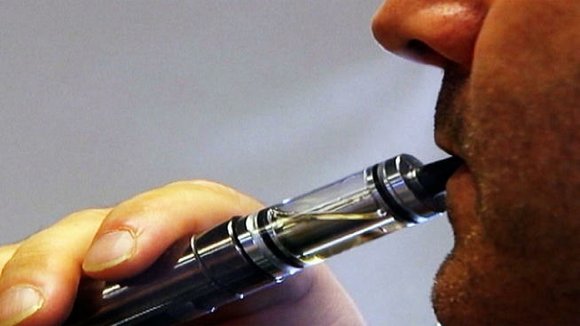 The contents of individual e-cigarettes can also "vary wildly,'' she said.
The Food and Drug Administration is studying the devices, but regulation by the agency could "take years to do,'' while the council can take action today, Baezconde-Garbanati said.
Councilman Paul Krekorian, who also voted to consider exempting bars from the vaping ban, said the City Council is not equipped to weigh in on the safety of e-cigarettes and that it would be better to leave the decision to an agency like county health or the FDA that employ staff able to scientifically evaluate the devices.
Councilmen Mitchell Englander, Felipe Fuentes and Curren Price Jr. also voted to consider the bar exemption.
Both supporters and critics of the wider ban that was ultimately passed agreed that studies on e-cigarette vapor is minimal, compared with what is available for tobacco smoke.
For Buscaino, the lack of "conclusive evidence that secondhand vapor from e-cigarettes is harmful'' means that the council should not "be in any hurry to put so many restrictions on where and how adults -- again, adults -- can use a legal product.''
Councilwoman Nury Martinez, meanwhile, said it was better to err on the side of caution. "If this device turns out to be safe, then we can always undo ordinances,'' she said. "But if the device proves not to be safe, we cannot undo the harm that this would create on public health.''
Council President Herb Wesson made a plea to move forward with the wider ban, recalling the debate surrounding the dangers of tobacco smoking.
When he started smoking, Wesson said, "there was no damn warning,'' and even when it was a "known fact that cigarettes cause problems, there was no warning.''
After a warning was finally placed on cigarette packages, "even then, because of the lobby in Washington, no one actually could tell the truth,''Wesson said.