LPAC has it all for 2014-15 season
Music, circus, ballet, and animal trainer Jack Hanna featured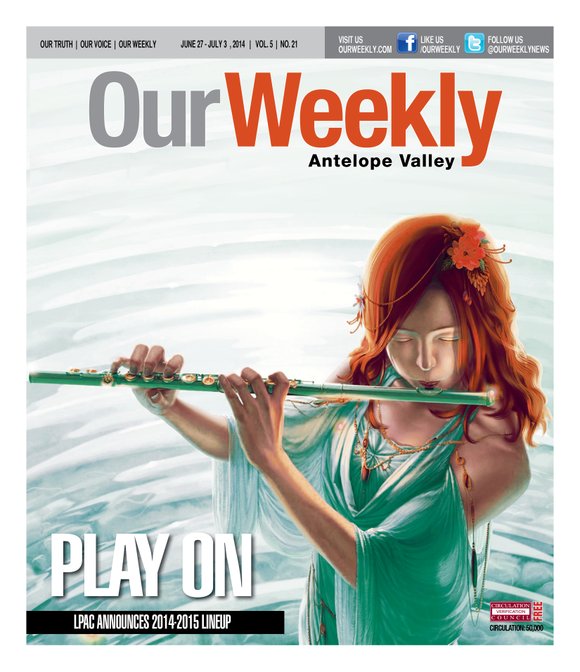 From classic Rock 'n Roll, to the best in Country music, and legendary Soul sounds, the Lancaster Performing Arts Center has introduced a 2014-15 lineup for practically all modern music tastes. There will also be performances by Cirque Zuma Zuma, Cedar Street Theatre, the Antelope Valley Ballet and a late-season show by animal expert Jack Hanna.
Orquesta De Baja California
The new season will start with a 3 p.m. matinee on Sept. 21 with Orquesta De Baja California. Conductor and world renowned guitarist Angel Romero, who made his debut at age 16 with the Los Angeles Philharmonic, leads this 100-year-old orchestra hailing from Guadalajara, Mexico. The orchestra performs a wide-ranging style of classical music from baroque to modern.
Romero has been compared with some of the most prolific and iconic guitarists such as Andres Segovia, Carlos Montoya and Charo. He wrote the score for the popular 1989 film "The Milagro Beanfield War" and has been a featured soloist with the New York Philharmonic, the New World Symphony and through the years has conducted the Royal Philharmonic, the Berlin Symphoniker and the Beijing Philharmonic. Tickets are $34 and $24.
Joan Jett and the Blackhearts
One of the most popular acts of the 1980s, Joan Jett and the Blackhearts will perform at 8 p.m., Sept. 27. Their first hit, "I Love Rock 'n Roll" reached No. 1 on the 1982 Billboard Hot 100 list and launched the group's success. Another hit from that groundbreaking year was a remake of Tommy James and the Shondell's "Crimson and Clover." Other hits include "I Hate Myself For Loving You," Do You Wanna Touch Me," "Light of Day" and 'Love Is All Around." Three of the group's albums have been certified platinum or gold.
Jett began playing guitar at age 14, around the time her family moved from Rockville, Md. to West Covina. Early on she was a founding member of The Runaways, a group that featured fellow Rock goddess Lita Ford. A 2010 film was made about The Runaways starring Kristen Stewart and Dakota Fanning. Tickets are $69 and $59.
Cirque Zuma Zuma
Cirque Zuma Zuma brings its high-energy spectacular to town for a 3 p.m. matinee on Oct. 19. Often described as an African version of Cirque du Soleil, Cirque Zuma Zuma combines the mysticism of their various homelands in a non-stop, action-packed performance featuring some of the world's most talented singers, musicians and acrobats.
Although most of the performers were trained in Kenya and Tanzania, the show features South African vocalists, gumboot dancers (boots worn by mine workers in South Africa), contortionists, Zimbabwean percussionists, Egyptian limbo dancers, Gabonese tumblers and amazing pole acts. Cirque Zuma Zuma captured the attention of the American audience with an appearance last year on "America's Got Talent." The 20-member troupe has performed in Australia and in a number of European countries. Tickets are $29, $19 and $12.
Lonestar
Appearing at 7 p.m. on Nov. 2, this Country music quartet has amassed RIAA (Recording Industry Association of America) certified sales in excess of 10 million units since its debut in 1995. Since then, Lonestar has garnered 10 No. 1 Country hits including "No News," "Come Crying to Me" and their 1999 crossover smash "Amazed" which received the 1999 Academy of Country Music "Song of the Year" award.