Across black america
African American news for the week of June 26, 2014
Complied by Carol Ozemhoya | 6/27/2014, midnight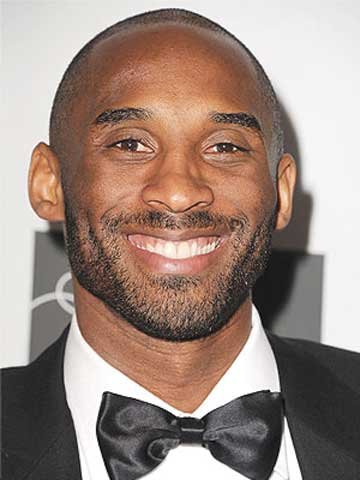 Illinois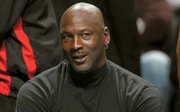 A federal judge in Chicago removed himself from a civil case dealing with Michael Jordan after referring to the six-time NBA champion as a "hog" and "Dr. Frankenstein." The case surrounds Dominick's Finer Foods' use of Jordan's name to promote its stores without his permission. Although Judge Milton I. Shadur denied he referred to Jordan with those words, Jordan's attorneys claimed that he described the star and Charlotte franchise owner with those words as well as "greedy." The court has already found Dominick's liable, but the lingering dispute remains over damages. Jordan is seeking $2.5 million, although at one point the claim was $10 million. While reluctantly removing himself, the 89-year-old judge made an effort to claim that the words "hog" and "greedy" referred to the original claim and not Jordan himself.
In other Michael Jordan news, he was declared a billionaire by Forbes magazine.
New York
The young men known as the "Central Park Five," who were wrongly accused and convicted of raping a New York City jogger, have reached a settlement agreement worth $40 million. The young Black and Hispanic men, aged 14-16 at the time, served as much as 13 years before their convictions were overturned. The settlement agreement finally resolves a bitterly fought civil rights lawsuit brought over their arrests and incarceration in a crime that rocked the city at the time.
The agreement was reached between the New York City Law Department and the five plaintiffs and still must be approved by the city comptroller and Federal judge Deborah Batts.
The men were convicted in two separate trials in 1990 and locked up until late 2002, when DNA evidence indicated a single man had committed the crime.
The proposed settlement will go to Kharey Wise, Kevin Richardson, Antron McCray, Ysef Salaam and Raymond Santana Jr. The lawsuit filed on the men's behalf accused the city's police department and prosecutors of false arrest, malicious prosecution and a racially motivated conspiracy to deprive them of their civil rights. During the years of their incarceration, the men have consistently claimed their innocence of the rape of Trisha Meili, the jogger who was left with no memory of the attack. While locked up, three of the accused—Richardson, Salaam and Santana—maintained their innocence at parole hearings, which hurt their chances at reduced sentences.
---
Shanelle Davis made history last week when it announced that she was the first African American valedictorian out of 8,456 students at Benjamin Cardozo High School in Bayside. The teen said she was surprised by the news.
"It's an incredible honor. It's still surreal to me," she told the New York Times.
Davis' story of success doesn't stop there. She is also the recipient of a Milken Family Foundation scholarship and will be the first in her Queens-based family to attend a four-year university. Her school of choice is Harvard. The young scholar said she hopes to be an inspiration to other Black teens to strive for greatness.
---
Although he was separated from his mother at a young age and tossed around foster care early in his life, Tyree Grant landed with a good family and is set to graduate from the Bronx School of Law and Finance (high school) with a 4.0 grade point average. Grant was only six when he was forced to leave his mother and siblings, and he spent the next two years moving around before being adopted by Walter and Theresa Grant. The 18 year old attributes his success to his family for its unwavering love and support and for encouraging him to focus his time and energy on what matters most. Grant is set to attend Dickinson College on a full scholarship next fall thanks to the Posse Foundation. This organization works to provide access to college for urban youth. Grant said he intends to study law and policy with a minor in philosophy.