The power and influence of African American Gospel
More than simple words, this music inspires action around the world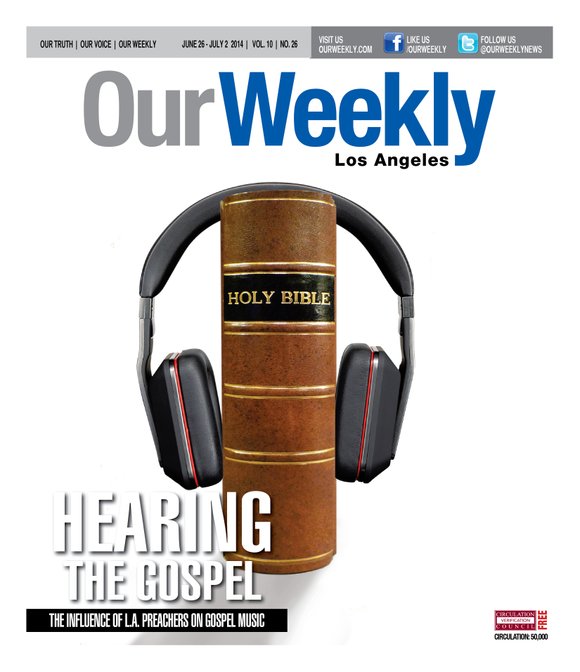 As the end of June comes upon us and we prepare for our nation's celebration of its independence from the English, we bid farewell to the time that has become known as Black Music Month.
This month we pay homage to legendary Jazz musician Horace Silver and pay tribute to Michael Jackson, who passed away five years ago.
Black Music Month, also known as African American Music Appreciation Month (the official name), began in 1979, when music business insiders Kenny Gamble, Ed Wright, and Dyana Williams developed the idea to set aside a month dedicated to celebrating the impact of Black music. The group successfully lobbied President Jimmy Carter to host a reception on June 7 of that year to formally recognize the cultural and financial contributions of Black music.
Since its inception, Black Music Month has grown from a simple commemoration to one of national proportions with celebrations across the United States. Former President Bill Clinton eventually signed a presidential proclamation which made African American Music Appreciation Month official during his administration. The proclamation was legislation known as the "African American Music Bill," and June became the official period for recognizing and celebrating Black music, dance and artists across the nation.
Black Music Month celebrates a sound that has its origins in the heart of Africa but is indigenous to the United States. When we look at the different genres of Black music such as Blues, Jazz, Rock 'n Roll, Hip Hop, and Gospel, we see an art that has impacted, and influenced the sound, lyrics, and dance of different cultures worldwide throughout history. In fact, Gospel music may have inspired a German and a Vietnamese person to take a stand and right a situation they believed was wrong. It may seem unusual but someone once said, "Black music is universal."
Here's what happened. In the movie "Valkyrie" actor Tom Cruise plays Col. Claus von Stauffenberg, a World War II German officer who is disillusioned with the war and becomes one of the conspirators planning the assassination of Adolf Hitler towards the end of the war. In real life, a few years before Stauffenberg decided to overthrow Hitler, there was Dietrich Bonhoeffer who was intent on overthrowing the dictator.
According to Eric Metaxas, author of a best seller "Bonhoeffer: Pastor, Martyr, Prophet, Spy," Bonhoeffer was born into an intellectual, aristocratic German family in 1906. Too young to be ordained a minister after completing seminary school in his country, he decided to travel to the United States and teach.
In 1930, Bonhoeffer was awarded a teaching fellowship at Union Theological Seminary in New York City. During his stay, he befriended an African American classmate from Alabama by the name of Frank Fisher.
Fisher introduced him to Abyssinian Baptist Church, an African American congregation located in Harlem. Bonhoeffer began attending services and teaching Sunday school there; he seemed drawn to the fervent Evangelical-style of preaching.
"Here, one can truly speak and hear about sin and grace and the love of God ... the Black Christ is preached with rapturous passion and vision," Bonhoeffer would write in a letter to a friend describing African American worship.