Jazz innovator Horace Silver dies at 85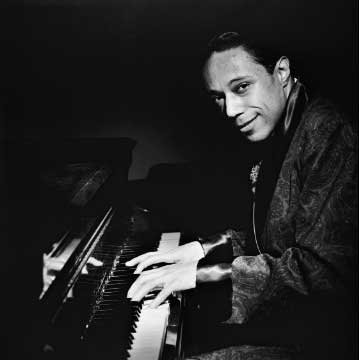 Mostly associated with the east coast musical scene where he "cut his teeth" professionally, Silver was prompted to make the move to California after his high-rise apartment in Manhattan was robbed in the early 1970s. Deciding that a change of locale would benefit his young son, he found new digs in Malibu with panoramic views of the mountains and ocean.

Silver's endeavors to change with the whims of the record buying public ostracized many within his core fan base. Be that as it may, Silver's forays into the metaphysical and spiritualism en vogue in the early 1980s seemed to be sincere. Towards this end, he started a new label, Silverto Records, devoted toward the aim of integrating "…a trilogy, consisting of spirit, mind and body."
The recordings made during this period reflected this shift in philosophy. Among the titles were "The Continuity of Spirit," "Music to Ease Your Disease," and "The United States of Mind." He continued these explorations into holistic mediation before returning to his roots with the self-explanatorily titled "It's Got to Be Funky" in 1993.
During the course of his career he received a score of accolades including being the recipient of numerous Down Beat Magazine awards; being named a Jazz master by the National Endowment for the Arts in 1995; and receiving the President's Merit Award from the Recording Academy in 2005. Horace Silver documented the musical journey of his life experiences in his 2006 tome "Let's Get to the Nitty Gritty: The Autobiography of Horace Silver" (University of California Press).
He is survived by a son, Gregory, a Rap musician who performs under the name Wise G.