Across black america
African American news for the week of June 12, 2014.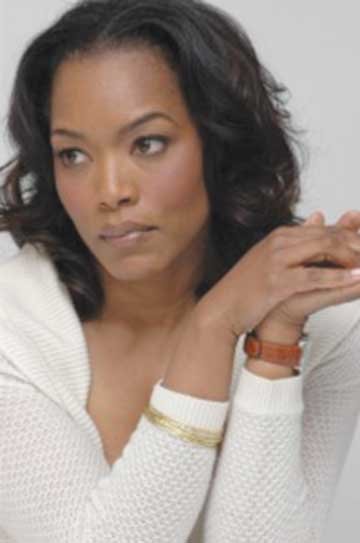 California
Award-winning actress Angela Bassett is set for her directorial debut with an original movie based on the life and career of Whitney Houston, but not without controversy. The Lifetime movie is set for release in 2015 and will cover Houston's rise and fall. Bassett comments, "I have such regard for both Whitney's and Bobby's amazing talents and accomplishments; and I feel a responsibility in the telling of their story. Their humanity and bond fascinates us all. I'm beyond excited to have this opportunity to go behind the camera and into their world." Actress Yaya DaCosta, best known for her debut on "America's Next Top Model," has been cast to play Whitney Houston. The late singer's family is reportedly not happy with the production and is said to be considering a lawsuit to stop it. In fact, the family, according to TMZ, is planning its own film.
---
Bobby Brown,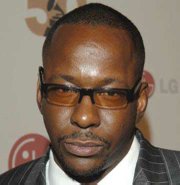 the former husband of Whitney Houston, has switched gears and created his own brand of food, Bobby Brown Foods. The line is scheduled for release in June with three barbecue sauces, all made from scratch. The sauces will be manufactured in Los Angeles. According to his publicist, Brown loves to cook and will be developing a line of foods that will be healthy and eco-friendly. "It's soul food with a clean way to eat," Brown declared. A cookbook is forthcoming and the barbecue sauce is set to be available in stores this fall.
Florida
The Marine Corps Recruiting Command (MCRC) will participate in the 100 Black Men National Convention in Hollywood, Fla., today through June 15. The theme of the conference is "Education in an Era of Change: Ensuring Excellence for African American Youth." The 100 Black Men of America, Inc. was established in 1986 and focuses on creating educational opportunities, promoting economic empowerment, addressing health disparities and developing positive mentoring relationships within the African American community. Members of the organization stand as remarkable examples to youth who aspire to excel as multifaceted leaders. The Marine Corps participation will provide 100 Black Men members with an opportunity to learn about multiple career opportunities that can propel prospects forward in education, leadership and goal achievement throughout their lifetime.
Georgia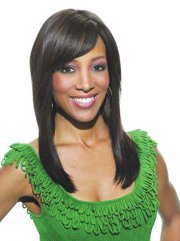 Atlanta's historic Spelman College recognized the impact and influence of Black women as international leaders during its 10th annual Spelman Women of Color Conference. Several exceptional African American women were honored: Johnson Publishing Chairman Linda Johnson Rice, retiring Spelman College professor Dr. Christine King Farris and global women's leadership advocate Hiroko Tatebe. "Access Hollywood" host Shaun Robinson, a Spelman alumnus, hosted the event. Game Changer Awards were also presented to several other remarkable women of color, including Rep. Stacey Abrams, U.S. Army Reserve Major General Marcia Anderson, social advocate Analisa Balares, Navajo Times Editor Candace Begody, CW network executive Traci Lynn Blackwell, Francisca Brown of American Family Insurance, Essence Editor-in-Chief Vanessa K. Bush, publishing executive Kimberly Casiano, strategic marketing expert Anna C. Catalano, KeyCorp executive Margot Copeland, JPMorgan Chase diversity executive Patricia David, Teneo Holdings' Kimberly Davis, Coca-Cola's Dr. Shelly Huang, communications expert Sachi Koto, media mogul Paula Madison, public policy public relations leader Elizabeth Oliver-Farrow, Georgia Hispanic Chamber of Commerce CEO Tisha Tallman and Bank of America diversity executive Geri Thomas.