Anti-fracking bill defeated
Mitchell vows to press on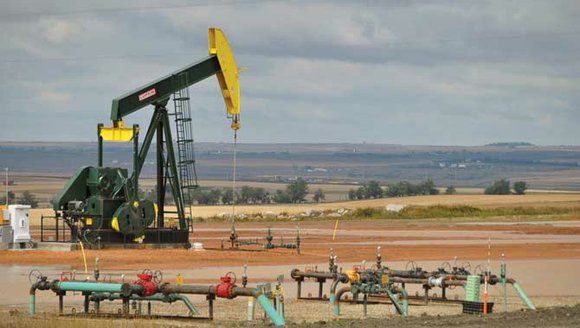 California Senate Bill 1132, the anti-fracking measure introduced last year by Sens. Holly Mitchell (D-30) and Mark Leno (D-11), was shot down last week by the State Senate in Sacramento in a 16-16 vote with eight abstentions. The bill would have placed a seven-month moratorium on fracking, the controversial method of oil exploration that forces huge amounts of pressurized water and chemicals underground to tap petroleum deposits.
The defeat finds proponents looking into just how much influence the Western States Petroleum Association has in the state governement; the oil industry has since 2009 spent almost $25 million ($1.4 million from January through March) on lobbying within the legislature primarily for oil exploration and drilling rights up and down the state.
The moratorium would have allowed the state Natural Resources Agency to conduct an independent study to ascertain the dangers fracking may present to the California environment. The abstentions were tendered by eight democrats.
Although passage fell short this year, Mitchell said she is confident that the movement to reassess fracking, acidization and other oil stimulation methods will continue to grow until the "public's concerns" are addressed.
"Last year, our efforts to enact a moratorium got as far as an Assembly committee (Appropriations), and this year all the way to the floor of the Senate," Mitchell noted in a statement released Monday. "We have the momentum—this issue has gone viral nationally—and it's just a matter of time before the dangers of fracking prompt people to put it on pause until its safety can be established."
The statewide coalition Californians Against Fracking said, while expressing disappointment over the defeat, their efforts to ban fracking will not be diminished, and they will continue lobbying strategies to counter what they claim to be "influence peddling" by the oil industry in Sacramento.
"State lawmakers will continue to face growing concern about fracking pollution from voters in their communities," the group said in a statement released on May 30. "Californians Against Fracking calls on Gov. Jerry Brown to protect California's water, agriculture, public health and climate by declaring a moratorium on fracking now. If Gov. Brown is serious about fighting climate change and its severe impacts, including droughts and fires, then he must show real leadership and stop the fracking now."
Catherine Reheis-Boyd, president of Western States Petroleum Association, said the defeat clears a path for a concerted and collaborative effort to implement new statewide regulations embodied in SB 4, the "pro-fracking" bill said to establish a comprehensive regulatory program for oil and gas well stimulation treatments (e.g. hydraulic fracturing) to include a study, development of regulations, a permitting process as well as public notification and disclosure. "Well stimulation treatment would not prohibit stream flooding, water flooding, routine well clean-out nor routine well maintenance.
"The SB 4 regulations put into place a robust set of monitoring, disclosure, testing, land use and research requirements that ensure hydraulic fracturing in California is conducted safely and without harm to the environment," Reheis-Boyd said. "There is still much to be done to finalize these new regulations; the petroleum industry is going to be a constructive partner in getting them accomplished." Reheis-Boyd once served as chair of the Marine Life Protection Act Initiative Task Force to create so-called "marine protected areas" in Southern California, and has served on various oil industry task forces for the Central Coast, North Central Coast and North Coast.
Anti-fracking opponents insist that these bodies have failed to provide consistent leadership in protecting the ocean from offshore drilling, pollution, military testing and corporate agriculture interests.
An April report released by the ACCE Institute and Common Cause said the industry has spent more than $266.5 million over 15 years lobbying and in campaign contributions.
"When the impacts on the public of a for-profit endeavor is unknown, it gets tried out first in minority neighborhoods," Mitchell said, referring to areas in her district which encompass the Crenshaw District (including the Baldwin Hills oil reserve), Hyde Park, Ladera Heights and a portion of South Los Angeles. "This is on the assumption that low vigilance and the need for jobs makes safety irrelevant. But we've put big industry on notice: That ploy won't fly forever. People's neighborhoods aren't fodder for fracking. Environmental justice must come, and one day soon the vote to refrain from polluting for profit will prevail."
It is unknown if the Mitchell-Leno bill will be reintroduced this year.