Key local races headed to run-offs
No LAUSD, Sheriff candidates win 50 percent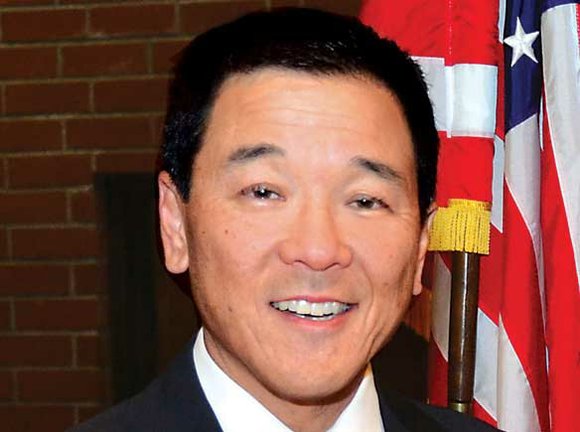 With 100 percent of precincts counted, candidates in two of the most critical local races are headed for a run-off during the Nov. 4 general election.
In the contest to fill the Los Angeles Unified School District 1 seat previously occupied by the late Marguerite LaMotte, veteran educator George McKenna (44.28 percent) will face education policy advisor Alex Johnson (24.67 percent).
The race for Los Angeles County Sheriff, which featured seven people jockeying for the slot previously occupied by Lee Baca, will pit insider and former Undersheriff Paul Tanaka (14.74 percent of ballots) against top vote-getter Jim McDonnell (49.15 percent of ballots), who currently serves as chief of the Long Beach Police Department.
The two are vying for one of the highest paying jobs among elected official jobs ($181,292 annually) in the nation and to head a department that has been so riddled with accusations of abuse that public trust has been severely eroded.
These semi-official results are scheduled to be certified by the L.A. County Clerk by June 30. About 13 percent of the county's 4,823,407 registered voters cast ballots at the polls or by mail.
In Congressional races, Karen Bass in District 37 with 79.7 percent of votes cast and Janice Hahn (44th District) will run unopposed on the November ballot. Maxine Waters (District 43), with 67.2 percent of ballots, will face Republican challenger John Wood Jr. (32.8 percent).
On the state level, the two top inishers in each race will face one another. In the governor's race, Gov. Jerry Brown with 54.5 percent of ballots cast faces off against Neel Kashkari (19.0). John Chiang (55.1 percent) who will take on Republican Greg Conlon for state treasurer.
Attorney General Kamala Harris (53.1 percent) meets Republican Ronald Gold, who captured 12.7 of votes; Insurance Commissioner Dave Jones (53.1 percent), will meet Ted Gaines (41.6 percent) again; Holly Mitchell (85.5 percent) in the State Senate; Chris Holden in the 41st Assembly District; Reggie Jones-Sawyer in the 59th Assembly District; and Jerome Horton in the Board of Equalization 3rd District will all run unopposed.
In the Los Angeles County Board of Supervisor District 1 race, former U.S. Secretary of Labor Hilda Solis (70.3) easily defeated her nearest competitor A.A. Saucedo Hood. She will take over the seat held by Gloria Molina since 1991.
Created by the state legislature in 1852, the Board has executive, legislative and quasi-judicial roles. Members are elected by voters in their respective districts and are limited to three four-year terms. This election represents the first time these offices have turned over members because of term limits.
Term limits have also forced run-offs in a number of other offices. In the Secretary of State race, former State Senator Alex Padilla (30.1 percent) faces Republican Pete Peterson 29.6. Peterson was the first executive director of Common Sense California, a bipartisan, nonprofit "think-and-do tank" devoted to improving civic participation throughout the state.
The contest for State Controller will pit Republican Ashley Swearengin (24.4 percent) against Assembly Speaker John Perez (21.7 percent).
The other race heading to a November run-off include Democrat Tom Torlakson against Charter School CEO Marshall Tuck for the job of State Superintendent of Public Instruction.
Assembly District 62, currently held by Stephen Bradford, who has served the total allowed number of terms, will find Autumn Burke, the daughter of political pioneer Yvonne B. Burke, facing real estate finance expert Ted Grose after topping the field of an eight-person primary.
In Los Angeles County, voting in the contest for Assessor has been narrowed down to Jeffrey Prang (18.06 percent) and John Morris (16.40 percent).
In the Third Supervisorial District race, long-time politician and former actress Sheila Kuehl (with 36.18 percent of ballots cast) will battle Kennedy Clan member Bobby Shriver for a seat that has been held by Zev Yaroslavsky since June 1994.
Finally, both of the ballot propositions—41 and 42—earned the majority of voter approval. Prop. 41, the veteran housing and homeless prevention bond, won 65.4 percent of ballots cast while Prop. 42, a measure on public record open meetings, collected 61.5 percent of votes.
People interested in voting during the November general election have until 15 calendar days prior to Nov. 4 to register.