African American news for the week of July 31, 2014.
Compiled by Carol ozemhoya | 7/31/2014, midnight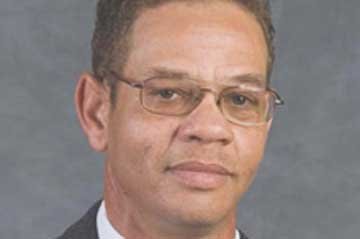 Alabama
The White House and the United States Department of Agriculture (USDA) this week honored Bill Bridgeforth, a fourth generation farmer from Tanner as a Champion of Change. He is one of 15 from across the country who is a leader in the farming industry and in their communities, while inspiring others to seek out careers in the agriculture sector. Bridgeforth, chairman of the National Black Growers Council, works with Darden Bridgeforth & Sons, which grows corn, wheat, canola, soybeans and cotton. He is a graduate of Alabama A&M University with a degree in soil science. Bridgeforth advocates on behalf of Black farmers in the U.S. and abroad. During the event discussions were included on how to continue growing and supporting the next generation of American farmers.
California
Kermit Crawford has joined the USC School of Pharmacy as executive in residence and senior adviser to the dean. Crawford is retiring from Walgreens, where he served as president of Pharmacy, Health and Wellness. He was with Walgreens for 31 years. Crawford is already a member of USC's board of councilors. "After 31 years with Walgreens, starting as a pharmacy intern in my 20s, the time is right to retire from the company to broaden my horizons and seek new ways to serve," Crawford said in a release. "I look forward to continuing to advance the role of community pharmacy in healthcare through my work as USC." Crawford has received a number of awards, including being included on the list of the Top 100 Most Powerful Executives in Corporate American by Black Enterprise magazine, Top Most Influential Blacks in Corporate America" by Savoy magazine and Pharmacy Executive of the Year by Chain Drug Review.
Georgia
The Pan African Film Festival (PAFF) Atlanta is scheduled for Aug. 7-10. More than 30 new films from around the globe will be screen at the newly renovated Plaza Theatre. In addition to the movie previews, the festival hosts panels and workshops featuring top industry executives and playmakers. One workshop that will be held on Aug. 9, features renowned casting director Twinkie Byrd. Actors can compete to perform their dialogues live in front of Byrd and her panel of celebrity judges that includes successful actors, agents and producers. The public can attend specific screenings and events (starting at as little as $12 each) or buy a pass for the whole festival for $175. Set up in 1992, the PAFF is a non-profit organization dedicated to the promotion of cultural and racial tolerance and understanding through the exhibition of film, art and creative expression. For more info, go to www.paff.org.
The National Bar Association presented its first-ever Top Trailblazers Under 40 last week in Atlanta. The awards were established to honor legal trailblazers who have achieved distinction and prominence in their fields. In addition to the 40 winners, the National Bar Association also presented four legacy awards in honor of Fred Gray, Allie B. Lattimer, Forest Johnson and the late Maynard Jackson. The awards gala took place at the Marriott Marquis, with Atlanta Mayor Kasim Reed delivering remarks. For a complete list of the honorees, go to www.nationalbar.org.