Grand Park, Music Center to host National Dance Day
Celebration will feature renowned choreographer Nigel Lythgoe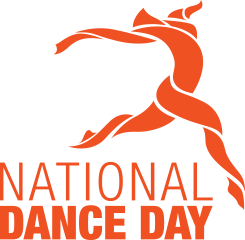 The Music Center, 135 North Grand Ave., and Grand Park, 200 North Grand Ave., are partnering with The Dizzy Feet Foundation (DFF) to present the West Coast's flagship National Dance Day event for the third year in a row. Dancers of all skill levels are invited to participate in Hip-Hop, Urban-Latin, Lyrical and Jazz dance routines at the free all-day dance extravaganza with stages and activities in both Grand Park and on The Music Center Plaza.

Nigel Lythgoe, executive producer and judge of the hit FOX TV show, "So You Think You can Dance" and show choreographer Chris Scott will be on hand to lead two dance routines to the Grand Park audience. The routines, which include the "Everybody Dance" routine, choreographed by Lythgoe to Eden's "Too Cool to Dance," and the "Advanced Routine," created by Scott to Mark Ballas' "Get My Name," are available at http://www.musiccenter.org/nationaldanceday
This year's celebration will also provide aspiring dancers the chance to learn repertoire from some of Los Angeles' best dance companies. Hosted by Bollywood Dance choreographer and Blue13 Dance Company Artistic Director Achinta McDaniel, these sessions include CONTRA-TIEMPO Urban Latin Dance Theater, a bold, multilingual dance company dedicated to transforming the world through dance; Lula Washington Dance Theatre, a world-class contemporary modern dance company that performs works reflecting African American history and culture; and Culture Shock, a Southern California dance company that emphasizes the power of dance to unite community and improve lives.
Grand Park fans of all ages can also experience the high energy, informal, freestyle dance party right in the park's historic fountain hosted by Baby Loves Disco.
The event will run from 10 a.m. to 3 p.m. and the schedule is as follows:
Grand Park schedule 10-10:45 a.m. Warm-up and "Everybody Dance"
routine master class 10:45-11 a.m. Family-friendly workshop by Luna
Dance Institute's MPACT project 11-11:30 a.m. "Advanced Routine" master class 11:30-11:40 a.m. Performance by Blue13 Dance
Company 11:40-noon Review of both routines Noon-3 p.m. Baby Loves Disco in Grand Park Fountain
The Music Center schedule 12:15-1 p.m. CONTRA-TIEMPO performance
and workshop 1:15-2 p.m. Lula Washington Dance Theatre
performance and workshop 2:15-3 p.m. Culture Shock performance and
workshop
Conceived originally by Nigel Lythgoe, National Dance Day is a nationwide grassroots initiative that promotes the joy and benefits of dance for everyone. Grand Park and The Music Center are highlighting the health and wellness benefits of moving and exercising through dance.
Schedule is subject to change. For more info visit www.musiccenter.org/nationaldanceday.