Tuberculosis cases on the rise
Homeless most heavily impacted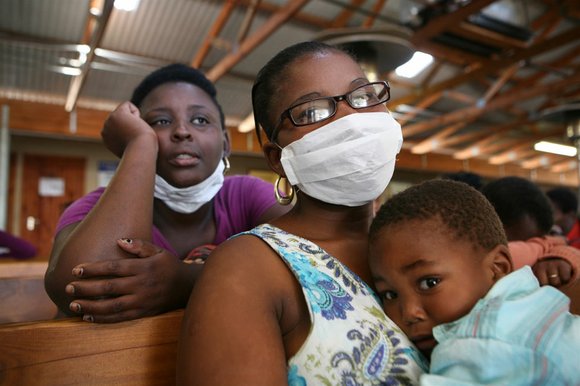 Tuberculosis cases have been on the rise, primarily among the homeless, but there are plenty of county hospital beds for those who need to be quarantined, health officials told the Board of Supervisors this week.
There is a waiting list of two to three patients seeking treatment at the specialized Olive View-UCLA Medical Center tuberculosis unit, said Dr. Christina Ghaly, deputy director for strategic planning for the county's hospital system. However, wait-listed patients are all receiving care elsewhere.
"There are no cases of a patient who needs treatment and is unable to get access to a bed" in an isolation unit, Ghaly said.
Other hospitals sometimes want to transfer patients to Olive View because of its TB expertise or because treatment, even for the simplest cases, can take months and patients may be uninsured.
Those with drug-resistant TB are given priority, because the Olive View unit is one of a very few hospitals nationwide equipped to deal with those rare and potentially fatal cases.
Drug-resistant strains make up only about 1.1 percent of TB cases diagnosed over the last 10 years, but eat up more resources, according to Dr. Jonathan Fielding, the county's top public health official.
"It's very expensive to treat," Fielding said.
Multi-drug resistant cases cost an average of $134,000 over two years of treatment and two years of follow-up care, Fielding said. Even rarer cases of TB that are resistant to five to seven different drugs can cost $430,000, on average.
The most common form of the disease can be treated for about $17,000 over six to nine months.
Tuberculosis patients need to be quarantined because the disease spreads through the air when an individual coughs, sneezes or talks. Those who contract the disease are typically in close, prolonged or frequent close contact with an infected individual.
TB cases are down roughly 60 percent over the last 22 years, but increased 7 percent in 2013, as compared with 2012, Fielding told the board.
"Most of this increase is in the homeless population," Fielding said.
The drug-resistant cases are not tied to the homeless, but to Asia or Latin America. About 80 of those suffering from drug-resistant TB strains are foreign-born and contracted the disease in their home country, according to Fielding.
Thirteen drug-resistant cases, three of which are highly resistant, are currently under treatment in Los Angeles County.
Supervisor Michael Antonovich requested quarterly updates on the disease and questioned whether hospital capacity could be increased to meet any hike in reported cases.
"Our (county) hospitals have capacity," Fielding said. "I don't think there's evidence that we're going to have a significant increase at this point in time."