NAACP, Urban League host annual conventions
Oldest Black Civil rights organizations champion jobs, voter rights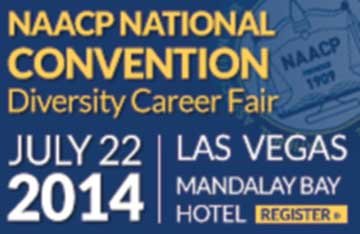 This July, the two oldest and most influential civil rights groups in the country will hold their respective national conventions just one week apart from each other.
The NAACP and the National Urban League have long histories of working for civil rights and equality, but as reflected in the program agendas of their conventions, their roads to achieving these goals take different paths.
The NAACP, headquartered in Baltimore, Maryland, was founded in 1909, and will be holding their 105th annual Convention in Las Vegas, Nevada, July 19-23. With the theme, 'All In for Justice & Equality,' emphasis will be on pushing back voter suppression and voting rights. Among other topics, they will emphasize the need for criminal justice reform and economic and educational equality. Other activities being held will be the ACT-SO Competition and the presentation of the Spingarn Award. A keynote speaker will be Mayor Aja Brown of Compton.
Founded as a service organization, The National Urban League (NUL), based in New York, began a year later in 1910, and has the theme, 'One Nation, Underemployed, Bridges to Jobs & Justice,' in Cincinnati, Ohio, from July 23-26. They will be presenting workshops in Small Business Entrepreneurship, a Career & Networking Fair, and their Women of Power Awards Luncheon. There will also be events focusing on health and quality of life, including the "Power Walk with Marc" (Morial, President of the National Urban League), home ownership and improving financial literacy. Confirmed to speak will be Vice President Joe Biden who will headline the roster of thought leaders, influencers, activists and supporters of the Urban League movement.
For organizations that were founded at the beginning of the 20th century, more than 100 years ago, it can be asked, what relevance do these groups have today?
"We push the agenda, the issues, the strategies and approaches, but at the same time, relevance is more important today than ever," explained Hilarie Shelton, NAACP vice president of policy and advocacy. "You don't see as many cases of dogs being sic'd [on people] in many places, but the problems of police treatment still exist. (The) challenges of the criminal justice system, voter suppression, racial profiling, disproportionate inclusion of the death penalty and gun control. The NAACP is taking on those concerns. Nearly 1,000 young people will be at the convention at our youth and college symposium, talking about gun violence and 'Stand Your Ground' laws."
Shelton continued, "In terms of economics, the NAACP also strongly supports the American Jobs Act, the bill currently before the House and the Senate which will add 1 million jobs, in both public and private sectors. We support raising the minimum wage. We want to make sure that the people being put to work are as diverse as the country."
The relevancy of today's Urban League is reflected in a statement from their website. By putting the focus on the strategic support of their "empowerment agenda" the NUL focuses on closing the equality gaps which exist for African Americans and other emerging ethnic communities through education, economic empowerment, health and quality of life, civic engagement, and civil rights and racial justice."