How to grow internationally
Local businesses can learn key tips, resources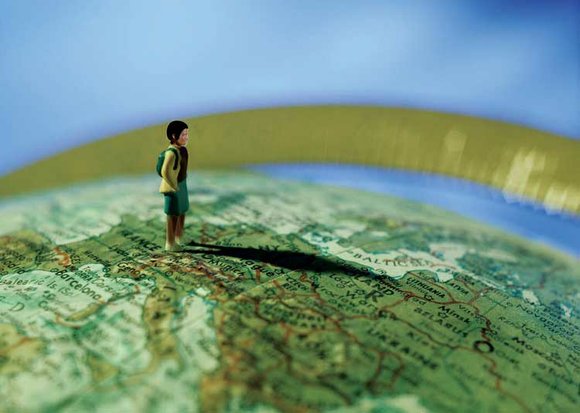 The United States Department of Commerce has created websites designed to help Americans do business in Africa and has begun an initiative to tap into the Latin American markets.
Visitors who go to the website http://export.gov/africa will learn about a variety of activities, trade facts and more on Africa. When you arrive at the site, look to the right for a column called, "seize the opportunity to expand to Africa." Here you will find out that the Motherland is home to six of the top-10 fastest growing countries in the world, and that U.S. exports to sub-Saharan Africa now top $21 billion a year.
You can sign up to get access to specially-trained export counselors, take advantage of special trade programs, access special export financing programs, and get the inside scoop from top U.S. officials on Africa.
On the left side of the website, there are tabs to get information on the African Growth and Opportunity Act (AGOA); trade financing; trade and investment agreements, trade events and other resources.
You will also find market research and industry information as well as details on U.S. offices in West, East and South Africa.
Entrepreneurs will also find trade leads related to the African Development Bank.
---
The Commerce Department has launched "Look South," a coordinated federal government effort to help more American companies "Look South" to do business with and expand sales to dynamic markets including Mexico and the 10 other Free Trade Agreement (FTA) partners in Central and South America. These 11 economies–Chile, Colombia, Costa Rica, Dominican Republic, El Salvador, Guatemala, Honduras, Mexico, Nicaragua, Panama, and Peru–all have a rapidly growing base of middle-class consumers and diversifying industries.
One key statistic to keep in mind is that there are millions of Afro-Latinos in South and Central America—from the 55 percent of the 190 million Brazilians down to the less than 1 percent in Mexico.
The Look South Initiative will help businesses across the country explore these markets, learn about emerging opportunities, and tap into federal programs, services, and financing that can help companies get deals done.
For information on all the markets in the Western Hemisphere, please visit the Trade Americas site: http://export.gov/tradeamericas/looksouth/index.asp.
Another way the Commerce Department is exposing American companies to these markets is hosting a series of trade events. A trade and investment mission to Mexico this summer will be led by Gov. Edmund G. Brown Jr. Along with senior members of his administration, Brown will travel to Mexico City, July 27-30.
Given California's border relationship and long-standing historical, cultural and economic ties, Mexico is a natural partner to further expand two-way trade and investment, and strengthen cooperation on global climate change. Delegates on this trade mission will visit with high-ranking officials in Mexico City, tour California companies and projects in Mexico, and lead events to promote California to potential Mexican investors.
A participation fee of $5,000 covers delegate expenses for the four days in Mexico including transportation, meals, interpreters, events and programs throughout Mexico City (excluding hotel and air travel).
Interested business owners can sign up to be on a waiting list. Contact the International Affairs Department at the California Chamber of Commerce, international@calchamber.com or call (916) 444-6670.
---
From Aug. 26-29, the first-ever South America SelectUSA Roadshow will take businesses to Santiago, Chile; Sao Paulo, Brazil; and Bogota, Colombia. This event will enable state and regional economic development organizations the opportunity to market their locations directly to potential investors.
Seminars will attract approximately 100 senior executives in each city and include content about investment visas, legal issues, investment opportunities and successful investment strategies.
Brazil, Chile and Colombia are at the heart of South America's growing investment in the United States. Hundreds of dynamic companies are headquartered in the Road Show stops, and many of these companies are looking to invest in the United States.
Cost for Economic Development Organizations is $2,000. The participation fee does not cover travel or other business-related expenses. Sponsorship opportunities are also available. Contact: Jeff Hamilton at jeff.hamilton@trade.gov, for more information.