Celebrate Black Family Month with economic empowerment
Use these simple tips to help improve your family's financial literacy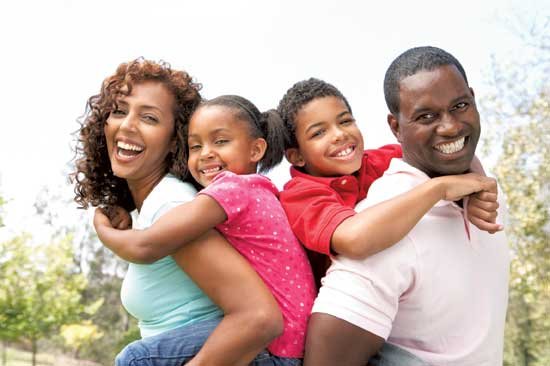 July is Black Family Month. And, while most African American families host reunions and make plans to be together, the Awaken the Greatness Foundation (ATG) encourages you to also implement fun and easy activities that will start changing the way your family views its personal finances.
"For African Americans, financial literacy is more than just budgeting and balancing checkbooks," says Layla Sewell, executive director of ATG. "It's about learning how racial bias has historically affected our socioeconomic status and establishing a foundation to sustain generational wealth. That foundation starts with parents giving their children entertaining yet educational avenues to begin learning about financial responsibility."
ATG is proposing these simple tips to help boost your family's financial literacy:
Put your kids to work this summer.
Most children are familiar with summertime chores when they're out of school for summer. Start a system where they get a weekly allowance for their chores. Depending on your child's age, the amount can be as low at 50 cents. When they don't go to "work," they don't get paid.
Save up with a save jar.
Every week each family member adds a set amount of money to a designated jar. Also encourage kids to add change they find or portions of other money they receive to the jar. At the end of summer, count what you have saved and use it to do a fun activity together like buy a new game and order pizza, or go out for miniature golf or a movie.
Support Black-owned businesses.
Take your family to eateries and retail stores that are Black-owned. A good place to start is Leimert Park, the African American enclave of art and business. Google companies owned by African Americans and start incorporating their products into your family's purchases.
Start banking together.
Open a savings account for your children and help them set financial goals. Go to the bank and complete transactions together. When they have no banking to do, have your children help with yours by operating ATM machines and using card readers at grocery and retail stores.
Reinforce these activities by joining ATG as it champions a movement to increase economic empowerment and justice for African American families in Los Angeles through its second annual Black Family Conference.
This year's theme is "Cooperative Economics and Empowerment," and activities will focus on the importance of creating economic opportunities and synergy between the community and local businesses, with the hopes of improving the financial stability of our neighborhoods over time.
The conference will be held on Saturday, Nov. 22 in Leimert Park with activities for all ages. There is no fee to register and families in attendance will receive lunch, groceries to cook a Thanksgiving meal, and other giveaways. For more information, visit www.awakenthegreatness.org or call (323) 743-3660.