Student Athlete of the Week
Dorsey High's Alexander Madueke
By Jason Lewis OW Contributor | 7/10/2014, midnight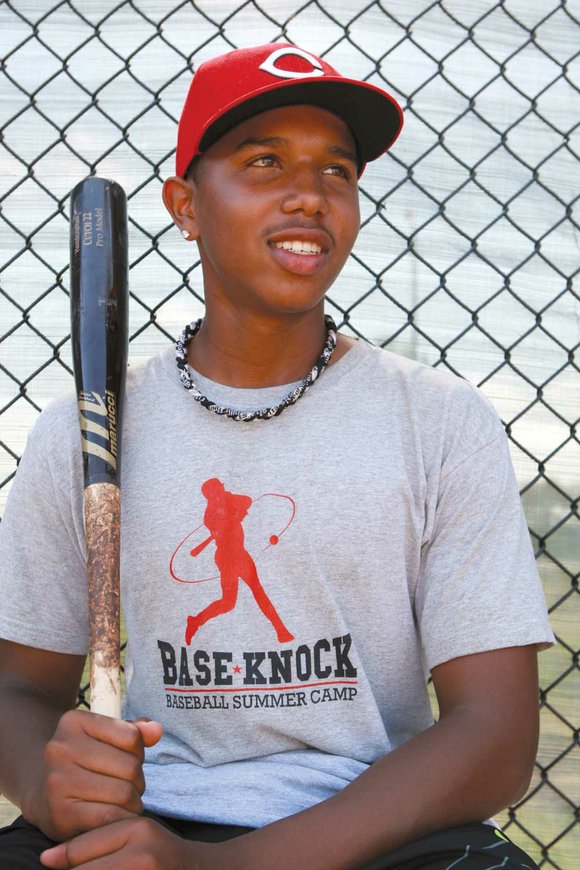 Dorsey High School's Alexander Madueke has many great attributes, but two in particular can take him a long way. He is intelligent, and he has a really strong right arm. He has a 3.5 grade point average, and from right field on the baseball field, he can throw base runners out at home plate. He can hit really well, too.
Dorsey coach Peter Dobson has placed Madueke in right field for a reason.
"In little league they usually put the sorry kid in right field because most balls don't go there," Dobson said. "But as you get older, that guy has to have the strongest arm to be able to throw the ball from right field to third base."
That decision was validated in the City Section championship game, as Madueke threw out a runner at home plate, saving a run. Dorsey went on a rally the next inning to knock off Van Nuys High School 9-6. Madueke's big play sparked the team, who won their first championship since 1958.
Madueke took up baseball when he was eight years old, playing for Baldwin Hills.

"There was a learning process," Madueke said. "I didn't really have anybody else in my family who played. I was the first person in my family to even be interested in baseball. So I had to learn a few things."
Madueke, whose father is from Nigeria and his mother is from Russia, practiced with Base Knock Youth Foundation, which greatly improved his skills as he made his way to Dorsey. He is heading into his junior year, and he has been a starter on the varsity team since his freshman season. His size helps him, as he is six feet tall, 170 pounds, and he is still growing.

When asked where he contributes the most, he said that defense wins championships. This year he is looking to move into the infield, and he wants to play third base, which also requires a strong arm to make the throw over to first base.

As much as Madueke enjoys defense, he's a really good offensive player as well. He does not check his stats during the season because, like many baseball players, he is superstitious. He does not want to get caught up in the numbers. But he finished the season with a .295 batting average.

Madueke also takes pride in being a leader.

"I'm good at communicating with my teammates," Madueke said. "I feel that helps a lot. I think I have a good mentality. I don't get upset easily. I have a positive mindset."
Dobson is going to need Madueke's leadership abilities, as six seniors from their championship team recently graduated. Dobson is encouraging his players to take a problem solving and leadership training class at Dorsey.
"We try to build leaders and we like people who can solve problems," Dobson said.
Academically, there is one thing that Madueke tries to avoid.
"Not being lazy." Madueke said. "Not procrastinating, and knowing that you have to get your work done. Just knowing your priorities."
Chemistry is Madueke's favorite subject, and his goal is to obtain a college scholarship. After his playing days are over he wants to be a physical therapist so that he can continue working in athletics.

Madueke has a bright future in front of him, whether it is through athletics or academics.