Learn business skills in SoCal
Events target youth, women, minorities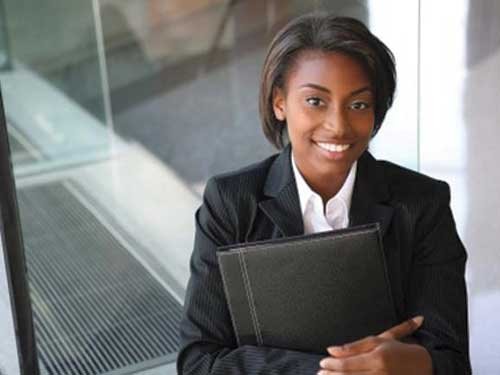 There are a number of key business events happening in Southern California in the next few months.
The Small Business Administration will hold free webinars for business owners to learn more about increasing opportunities for women entrepreneurs in the federal contracting arena. The webinar will be offered through the Women-Owned Small Business Federal Contract Program and held each Tuesday and Thursday from July 8-31 at 2 p.m. ET.
SBA's Women-Owned Small Business Federal Contract Program presents an opportunity for small businesses to increase their presence in the federal marketplace. The federal government is the biggest buyer in the world and is a must-have customer for women-owned companies.
The hour-long webinars will be led by SBA officials, and will help answer questions and give valuable insight to women entrepreneurs on doing business in the federal marketplace.
Registration is free, but required. Contact LeAnn.Delaney@sba.gov to sign up, and include the date you would like to participate.
To learn more about the SBA's Women-Owned Small Business Federal Contract Program, visit www.sba.gov/content/women-owned-small-business-federal-contract-program.
---
The Federal Democratic Republic of Ethiopia will hosts its first Ethiopia Business and Investment Forum in Los Angeles Aug. 1 from 8 a.m. to 4 p.m. at the Intercontinental Los Angeles in Century City.
The free event will feature the country's prime minister and senior members of the government, key ministries as well as a delegation of private-sector business leaders. The goal is to establish economic relationships with leading and fast-growing American companies.
The forum will showcase opportunities for trade development, investment and strategic partnerships in Africa's oldest independent country in sectors such as agriculture and agro-processing, infrastructure development, hotel and tourism development, manufacturing and renewable energy.
There will also be a chance to engage in one-on-one sessions with members of the private sector Ethiopian businesses to discuss specific projects.
Boosting its efforts, Ethiopia will rely on its position as one of only six African countries selected by the U.S. government to participate in the "Power Africa" initiative.
To register your interest in attending the forum, contact Dwayne Gathers Strategies at (213) 236-3554 or dgathers@gatherstrategies.com.
---
The U.S. Commercial Service is offering an educational/networking forum called "How to do Business with the Asian Development Bank" for consultants, manufacturers, suppliers and project developers interested in business opportunities resulting from Asian Development Bank (ADB) lending activities Aug. 7-8 at the Los Angeles Area Chamber of Commerce. The cost is $50 and registration is available online only at: https://emenuapps.ita.doc.gov/ePublic/event/editWebReg.do?SmartCode=4Q7M.
ADB is one of the four multilateral development banks—World Bank, African Development Bank, Inter-American Development Bank and the European Bank for Reconstruction and Development. These are institutions that provide financial support and professional advice for economic and social development activities in developing countries. Knowing about ADB operations and procedures will prepare you for working with other multilateral development banks. Representatives from the Export Import Bank and Small Business Administration Loan Programs will also participate.
The forum is also part of a United States Commercial Service national series of conferences to help U.S. business compete, win, and grow in the international marketplace. Additional sessions in the series will be held on Free Trade Agreement Countries, Sept. 9-10, Detroit, Mich.; Greater China, Oct. 7-8, New York, NY; The Americas, Oct. 29-31; Charlotte, NC; Sub-Saharan Africa, Nov. 5-6, Atlanta, Ga.; Healthcare and Life Sciences, and Nov. 17-18; Minneapolis, Minn. For info: http://export.gov/discoverglobalmarkets