Rock and Soul legend Bobby Womack dead at 70
Controversy and scandal marked life of talented entertainer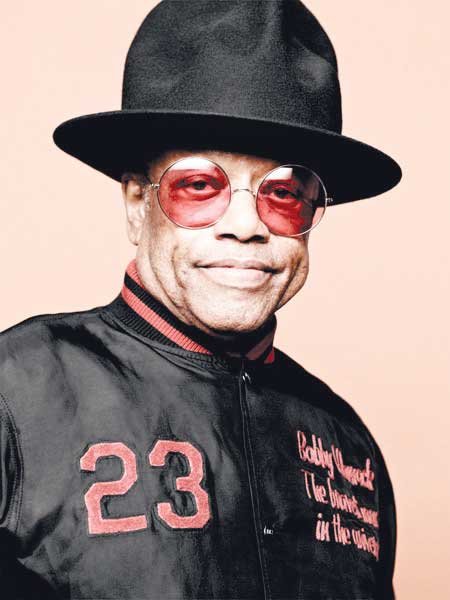 The union ended in divorce circa 1971, after Barbara caught her husband in bed with her 14-year-old daughter Linda, who went on to marry Womack's younger brother, Cecil, in 1979. (Additionally, she made her own addition to the Womack canon with 1972's "Woman's Gotta Have It," which she co-wrote with her stepfather/lover/brother-in-law Bobby for his album, "Understanding.")
Bobby's 1976 marriage to his second wife, Regina, ended in divorce before they remarried in 2013.
His fortunes took an upswing in the 1970s with the concept albums "Communication, Understanding," and his foray into the blaxploitation musical realm with the anthem, "Across 110th Street." These successes were punctuated by personal tragedy in the form of a brother's murder, the accidental suffocation of an infant son, and the suicide of another son. Still another son was convicted and served several years of a second-degree murder sentence.
Around this time Womack became a frequent attendee at show business soirées, and actively indulged in the hedonistic lifestyle then in vogue. Perhaps to address his inner turmoil, he sought solace in the excesses of narcotic binges hosted by party-animal Sly Stone, as well as the debauchery of the Laurel Canyon social scene with fellow pleasure-seekers Janis Joplin, Arthur Lee and Keith Richards. This took a toll on his financial and physical well being.

In the process, he developed Alzheimer's, diabetes, and cancer. However, never one to limit his creative horizons, he was buoyed by a musical rejuvenation. His career was revived by engineering diverse collaborations with the likes of Damon Albarn's virtual rock band Gorillaz, The Roots, and the British electronic musical duo of Rae & Christian.
Womack is survived by his wife Regina, and four children—Bobby Truth, Cory, Gina, and Jordan. A posthumously released album, "The Best is Yet to Come," is slated for distribution later this year, and reportedly contains contributions by Eric Clapton, Snoop Dogg, Teena Maria, Rod Stewart, and Stevie Wonder.