Meshach Taylor of 'Designing Women' dead at 67
Played in television, movie and theater
By Joe Sutton and Ben Brumfield | 7/3/2014, midnight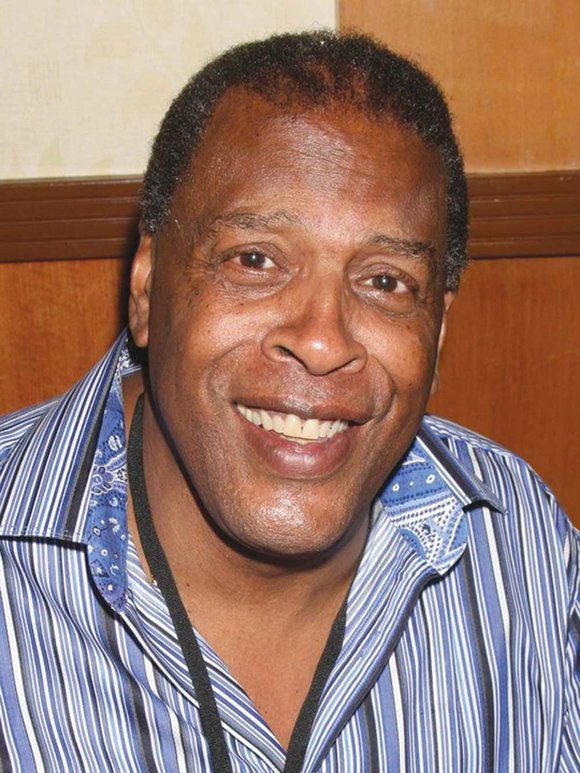 Another familiar Hollywood face bid farewell late Saturday—actor Meshach Taylor. He died at age 67 at his Altadena home, after battling cancer, his agent Dede Binder said.
Many may remember him from the 1980s television CBS show "Designing Women," where he played assistant Anthony Bouvier.
Taylor had fought a terminal illness and faded markedly in recent days. His wife, children, grandchildren and mother surrounded him as he passed away, Binder said.
"It is with love and gratitude that we sorrowfully announce that our darling, amazingly brilliant and dynamic, Meshach, the incredible father, husband, son and friend has begun his grand transition," the family said in a statement a day before Taylor's death.
Taylor made his screen debut in the 1978 movie "Damien: Omen II." He has appeared regularly in television dramas since, including the series "In the Heat of the Night," "Hannah Montana," and "All of Us," according to his profile on the Internet Movie Database. His other credits include the TV series "Dave's World," and appearances on shows such as "The Golden Girls' and "The Drew Carey Show."
He also appeared in such films as "The Howling" and "Mannequin," where he played flamboyant window dresser Hollywood Montrose in the 1987 cult classic.
Most recently, Taylor appeared in two episodes of "Criminal Minds." The last one ran in January of this year.
During the run of "Designing Women," Taylor's late co-star Dixie Carter described him as "a good man who is confident and strong. He's absolutely grounded," according to a profile in People.
The eldest of three children of two former college professors, Taylor, a precocious child, first learned acting technique as a survival skill. "The kids called me the Professor, and I got beat up a lot," he says. "So I dummied up until I got into the 11th grade."
Taylor, whose father Joseph T. Taylor, was the first dean of arts and sciences at Indiana University-Purdue University Indianapolis, graduated from Crispus Attucks High School in Indianapolis in 1964 and went on to study at Florida A & M University in Tallahassee, Fla.
After college graduation, he worked in radio and television as a public affairs reporter under the name of Bruce Taylor. Then he turned to acting via the theater. His first professional acting gig was in a national tour of "Hair."
Taylor is survived by his mother Hertha; wife Bianca Ferguson; children Tariq, Yasmine, Tamar Lashae and Esme; and four grandchildren.
City News Service also contributed to this story.