BET attempts to share genius in Los Angeles
Response abysmal to seminars with most substance
By Avery Jordan OW Contributor | 7/3/2014, midnight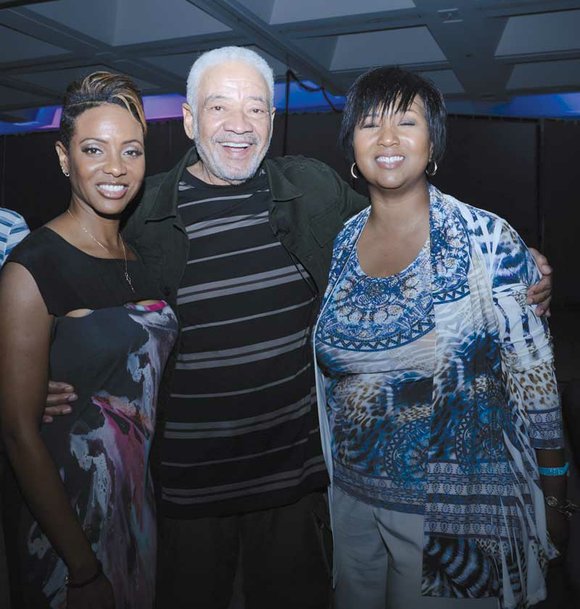 The BET Awards and BET Experience returned to Los Angeles this weekend for a complete takeover of the L.A. Convention Center and L.A. Live. The awards took place on Sunday June 29, but the BET Experience, which was free to the public, was held from Friday through Sunday. The BET Experience featured events such as celebrity meet and greets, streetball and celebrity basketball games, dance competitions and live performances. But among all the festivities, the Genius Talks seminars seemed to offer the most substance; however, these seminars were the least popular among attendees.
The Genius Talks seminars, presented by Russell Simmons' Rushcard, were designed to expose attendees to influential and inspirational Black men and women who have helped to pave the way for further progress for people of color. Genius Talks featured amazing seminars including Regina King interviewing Dr. Mae Jemison, the first Black woman to travel to space, and Hill Harper interviewing iconic musician Bill Withers. Unfortunately, the attendance for these seminars was very disappointing; the first with Jemison had less than 30 people in attendance. The extremely large auditorium where the seminar was held was almost like a ghost town as the first two rows of seats were barely filled. Was Regina King not a big enough name to attract a crowd? Did no one want to hear the inspiring words and amazing stories of the first Black woman to travel to outer space? King sat down with Dr. Jemison and recounted her amazing tale of space travel and her efforts to collaborate with other Black men and women to influence STEM (Science, Technology, Engineering, and Mathematics) programs throughout the United States.
Anther sparsely attended Genius Talks seminar was that of Omari Hardwick interviewing iconic poet Nikki Giovanni which was surprisingly intimate. Hardwick had been a lifelong fan of Giovanni and even kicked off the interview with a poem he had dedicated to her. He explained that he had been raised on some of her quotes and poetry, and her work and endeavors had truly inspired his life.
Giovanni expressed that people are so concerned with how others will respond to them that they are discouraged from being who they truly are, doing what they truly love, or spending time with those they love. "People think what's going on in their lives is their problem, but that is not the case. Life is about going through difficulties with the people you love," Giovanni explained. She also expressed the resilience of Black people as a whole. "We are a great people, but we don't say that enough. We are the only people on earth who have had to recreate ourselves."
Slightly more populated was a panel discussion orchestrated by Kevin Frazier on dissolving the prison pipeline with MC Hammer, Van Jones, Touré Roberts, Oscar Gonzales, and Robert Ross. The panel discussed President Barack Obama's new "My Brother's Keeper" initiative as well as other programs that focus on the genius of young people by trying to usher them into the new age of technology.