'Beatlemania' and the legacy of Black Music
50th anniversary of 'British Invasion'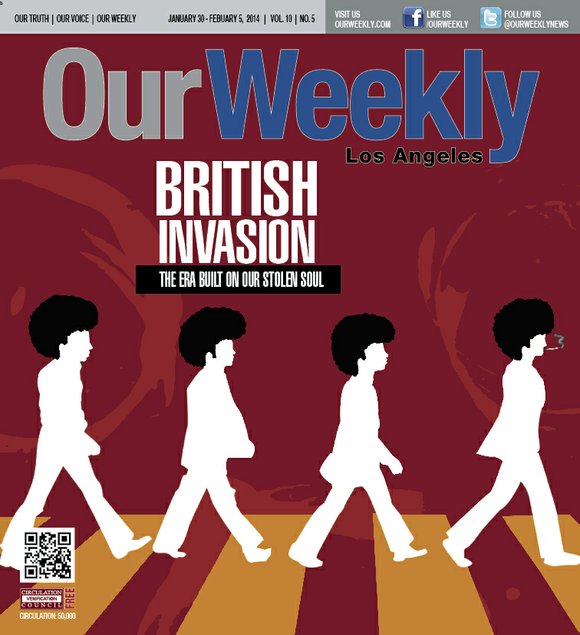 Because these new acts were weaned on Black music—but obviously didn't look the part—many of the players donned thick-rimmed glasses ala Buddy Holly. "That's where we got that look...from Buddy Holly," said Peter Asher late last year on "Good Day L.A." "When I was a kid, all I could think about was America. I even had a poster of New York City in my bedroom. We'd listen to American Rock 'N Roll from the time we arose until we went to bed. When we got the chance to come here, we wanted to look and sound like we belonged." He and the late Gordon Waller's biggest hit, "World Without Love," was written by Paul McCartney.
Soon dubbed "Beatlemania," the four faces were plastered in towns big and small that had any sizable population of teenage girls. As the legend goes, Sullivan had seen the crowds of Beatles' fans at London's Heathrow Airport and inquired about all the commotion. "I made up my mind that this was some sort of mass hysteria that had characterized the Elvis Presley days," Sullivan told the New York Times years later. He booked them on sight—without hearing a single note—and today many baby boomers frequently ask one another: "Where were you when you heard the Beatles sing for the first time on Ed Sullivan?"
William F. Buckley Jr. in 1964 offered a sober assessment of the British Invasion: "I tell you, my friends, it [Beatlemania] is like a sickness, which is not a cultivated hallucinatory weakness, but something that derives from a lamentable and organic imbalance."
Black elders gathered to hear what all the fuss was about; the familiar disdain for Rock 'N Roll—irrespective of color—was explained: "I can't understand a word." "Look at that long hair!" "That's not music. You take Count Basie, Louis Jordan...now that's music." "Why doesn't the drummer sing?" White American artists had been copying the Black sound since the days of Paul Whiteman and George Gershwin who had parlayed "Symphonic Jazz" into the mainstream. If it not for Big Mama Thornton's "Hound Dog," Elvis Presley may not have had such a meteoric beginning. The Beach Boys' "Surfin' U.S.A." owed a debt of gratitude to Chuck Berry's "Sweet Little Sixteen."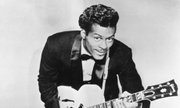 The British Invasion, for a time, knocked many American artists off the Top 40 chart, including Elvis Presley, Chuck Berry, Jerry Lee Lewis, Ray Charles and Little Richard. Artists like Aretha Franklin, Otis Redding and Wilson Pickett from Stax Records in Memphis, Tenn, and the Motown family in Detroit, Mich. did not experience a decline in record sales because of the new British sound. The Beach Boys had already carved a unique niche in Rock 'N Roll; superstar James Brown may not have noticed the British Invasion.
The Beatles in the mid-60's were the most publicized act in the business. Ringo Starr was asked in 1966 what he thought was the group's biggest contribution to the music industry? "Records," he said. The press endeavored to peel back their private lives, but Ringo may have said it best about the Beatles and all the young acts now in the forefront of Pop music: "There's a woman in the United States who predicted the plane we were traveling on would crash," he offered during a slew of interviews now taking place practically every week. "Now a lot of people would like to think we were scared into saying a prayer. What we did actually—we drank."