'Beatlemania' and the legacy of Black Music
50th anniversary of 'British Invasion'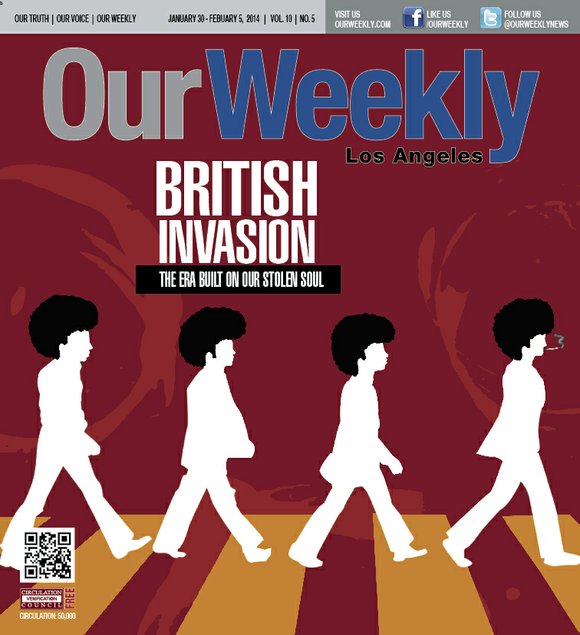 Next weekend will mark the 50th anniversary of the British Invasion, that seminal moment in Rock 'N Roll history when the Beatles "hopped the pond" and landed on the Ed Sullivan Show. American teens had widely anticipated the Liverpool lads that Sunday evening, Feb. 9, 1964, with fanfare dwarfing any display of the popular arts in American history.
It was a good time for fun. Americans were still deeply mourning President Kennedy's assassination 10 weeks earlier. Violent civil rights struggles in the South, worries that the U.S. and Soviet Union could at any moment blow up the world, and the encroaching quagmire in Vietnam made the mid-60s a time of national turmoil and social distress.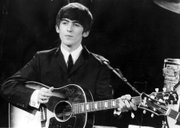 But not that night. In their slick Beatles suits, while donning "mop top" coifed hair and fancy Rickenbacker electric guitars, John Lennon, Paul McCartney, George Harrison and Ringo Starr sang their biggest hits to the delirium of White teenagers who comprised most of the audience, and to the apparent dismay of Sullivan ("Alright you kids up there...you promised!") in a landmark performance witnessed at home by an estimated 73 million people. These British performers introduced to Black America a relatively obscure take on Rock 'N Roll that was wholly influenced by American artists from IkeTurner, Chuck Berry, Little Richard and Fats Domino, to Bill Haley, Elvis Presley, Buddy Holly and Carl Perkins. Conversely, the British Invasion introduced to White American teens a whole genre of American music they'd never heard, specifically Rhythm & Blues, Blues and the repertoire of tunes once referred to as "race music" in the waning years of segregation.
The Beatles and their British contemporaries the Rolling Stones, Gerry and the Pacemakers, Peter and Gordon, Chad and Jeremy, Herman's Hermits et. al. were teenagers when the aforementioned American artists—along with Blues greats Muddy Waters, Howlin' Wolf, John Lee Hooker and Elmore James—would tour Europe during the 1950s and introduce American music to impressionable youth. It caught on fast. The music of the British Invasion was less about Great Britain, and had more to do with African Americans. Up to that point, British Pop music sounded much like American fox trots of the 1930s: no grit, no edge...and definitely no soul. That's when so-called "sciffle" bands had innovated the "Mersey Beat," a syncopated, four-part rhythm arrangement which was radio-ready coming in at two minutes, thirty seconds; excellently suited for Hi-Fi sound, and, production-wise, economical with only four to five musicians.
Save for Peter Noone of Herman's Hermits, and Gerry Marsden, most of the British Pop stars sang with an American accent—specifically a Black cadence—which they endeared so much that some singers (Mick Jagger of the Rolling Stones, Eric Clapton, Robert Plant of Led Zepplin and later, Rod Stewart and Elton John) seemed to have undoubtedly practiced the accent of an old Black man in formulating their British Blues sound. Blues legend B.B. King said years ago that these White artists may have effectively saved the Blues on American radio because his form of music was gradually being supplanted by Rock 'N Roll, R&B and Soul. Fans of the Rolling Stones, John Mayall and the Bluesbreakers, the Yardbirds, Fleetwood Mac, Alexis Korner and Alvin Lee began to trace their enchantment with British Blues back to the original African American artists.