Lancaster Performing Arts Center welcomes 'Phoenix Rising'
TAO Japanese drum and dance ensemble will wow spectators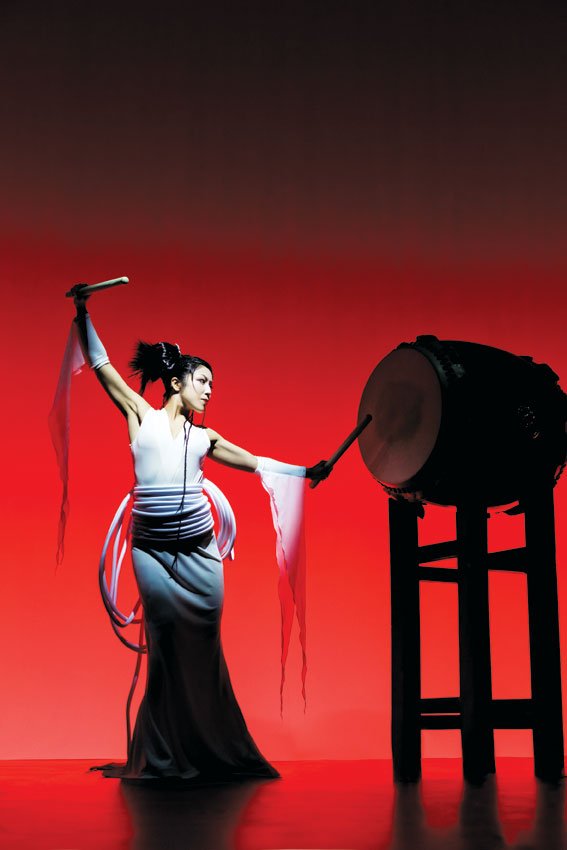 TAO is back with a brand new production for 2014, Phoenix Rising. Athletic bodies and modern visual effects, combined with the traditional art of Japanese Taiko drumming, explode in rare percussive beauty and energetic precision live on the Lancaster Performing Arts Center stage, Saturday, February 15 at 8 p.m.
TAO: The Martial Art of Drumming is a Japanese drum and dance ensemble formed in 1993 which combines music and dance to reflect Japanese tradition, also incorporating Korean, Maori and Indonesian influences. While some songs are traditional, most are modern compositions created by the performing members. Many of their performance pieces include solely percussion instruments, and in some cases, only taiko drums; while the shinobue (Japanese flute), bamboo marimba, gongs, and the koto (a horizontal harp) are incorporated as centerpieces to a particular segment of the show.
The performing stars of TAO, an athletic ensemble, reach the highest level of virtuosity after years of intensive study at a compound in the mountains of Japan, where they live and train. The performers each bring nontraditional flair to the group by drawing on their diverse backgrounds: one is a hard rock musician, another is a gymnast, and yet another is a composer. They offer a young and vibrantly modern take on a traditional art form. With hundreds of sold-out shows and more than a million spectators, TAO has proven that modern entertainment based on the traditional art of Japanese drumming has massive international appeal. With contemporary costumes, ingenious choreography and extraordinary technique, these performers continue to astound audiences and critics around the world with their stamina and musical precision.
Seats are available at $19 and $29; youth 12 and under are $12. Tickets may be purchased online at www.LPAC.org, by phone at (661) 723-5950 or in person at the LPAC Box Office, 750 W. Lancaster BLVD.