AV job prospects remain uncertain
Construction is down...but not out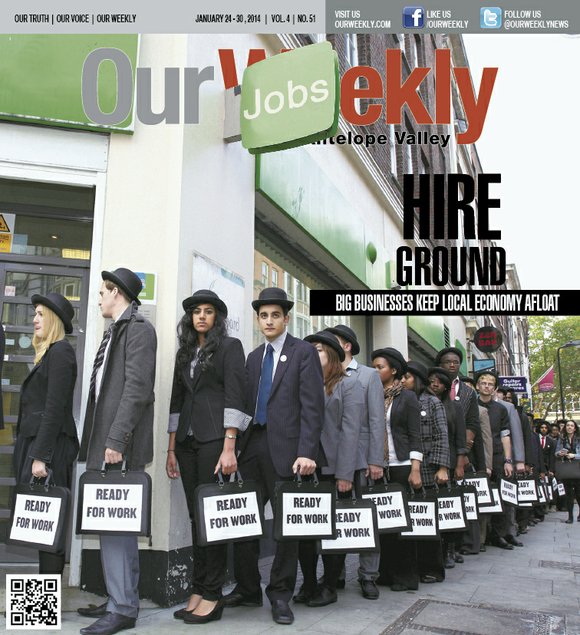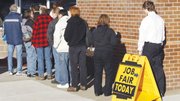 The LAEDC study also found that almost 3,000 building permits were issued last year for single-family homes, representing a year-over-year increase of 16.3 percent. Nonresidential permits issued during the same period totaled just more than 2,000. The foreclosure crisis had blunted the demand for new home construction, the report found, but it has also attracted buyers looking for "bargains" in lower priced properties. Southern California's housing market has posted double-digit gains since 2012, being fueled primarily by an influx of foreign money, tight inventories and the housing market's ongoing recovery.
There has been good news regarding the Palmdale Power Plant which received high marks last fall from the LAEDC. "During construction alone, the project would directly support an estimated 800 construction trades jobs—many of which will be drawn from the local surrounding communities," wrote LAEDC President and CEO Bill Allen in a support letter sent to city officials. "Once on line, the new power plant should sustain an estimated 35 permanent highly skilled, high-wage jobs, not to mention the indirect and induced job impacts of this project, which could be considerable."
Municipalities within the Antelope Valley have tried to take advantage of the region's Enterprise Zone which stretches more than 61 square miles primarily in Palmdale and Lancaster and in some unincorporated sections of L.A. County. This a state-designated area which offers tax incentives for businesses situated within its boundaries, allowing them to take advantage of a hiring tax credit, a sales and use tax credit, a business expense deduction, a net operating loss carryover and an interest deduction for lenders. More than 1,300 acres locally have been designated as a "Foreign-Trade Zone," a classification that offers international traders opportunities for cost-saving business ventures.
The City of Lancaster is offering a "Job Search Boot Camp," a series of workshops led by career specialist Joanna Mitchell. Offered six times through March in the eastern and western regions of the city, the workshops are designed to help participants break through whatever barriers they may confront in their job search. Workshops will take place at Lancaster City Park on February 19 (5 to 9 p.m.), March 1 ( 8:30 a.m. to 12:30 p.m.); at Skytower Park on February 8 (8:30 a.m. to 12:30 p.m.) and on March 13 from 5 to 9 p.m.
"From effective job search techniques, to interview skills, the Job Search Boot Camp will provide participants with the 'edge' they need when searching for a job, including how to break into the 'hidden' job market," Mitchell said. You may register online at: cityoflancaster.org/recreation, or call Parks, recreation and Arts department at (661) 723-6077.
Palmdale's South Valley WorkSource Center (SVWSC) is continuing its campaign to place more local residents onto the work rolls. On Wednesday it hosted a special recruitment program for the rail manufacturing company Kinkishayro, expected to go on line in Palmdale later this year. The SVWSC team was there to recruit "production material planners" and "quality control inspectors." For more details about these employment possibilities, call the SVWSC at (661) 265-7421. Also, the City of Palmdale will host "The Edge: Get That Job Part 1," an interview preparation skills seminar on February 3 from 7 to 8:30 p.m. at Marie Kerr Park Recreation Center, 2723 Rancho Vista Blvd. A second seminar will take place on February 10. The seminars are $20 each and additional sessions will take place through April 28. For more details, call (661) 267-5611.