What really happened with the South L.A. Promise Zone?
Internal bickering may have halted President's plan to help
Najee Ali | 1/23/2014, midnight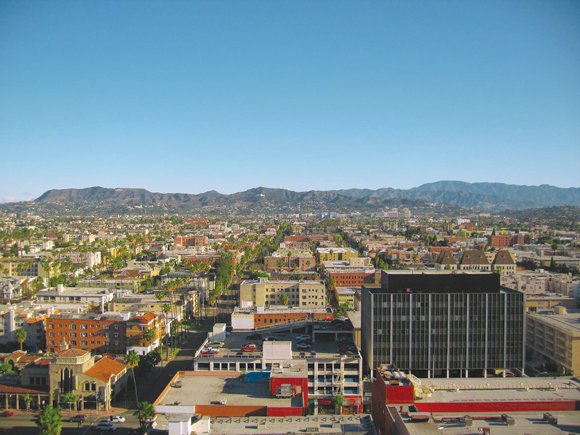 This created a major road block because Crenshaw High School was the focal point for the previous grant application. The truth is African American leaders didn't have their acts together. The grant applications process stated to communicate and work together to help our residents but we weren't up to the task.
Going into the process, Franklin and the coalition of groups knew that they were not likely to get funding in the first round because that funding was meant for startups. The goal was to get structured, get into the game and be ready for the next round of funding because they require a web of integrated social and economic development programs and funding sources which do not naturally exist in South L.A.

The facts are that it's doubtful any organization would have been able to deliver many of the social services under this new "Promise Zone" Request for Proposal (RFP) given that the county defunded most of the South L.A. non-profits and churches under its Department of Child and Family Services child welfare RFP. They gave money to outside agencies to provide services in our communities. Defunding is set to take place July 1, 2014.
The key to this is identifying organizations that have local resources and if that capacity is available they can be leveraged with federal dollars. Federal dollars require leveraging, collaborative reporting across several critical indicators, institutional innovation and the ability to demonstrate sustainability.

But in South L.A. we are losing local funding and capacity and are not able to effectively compete when it comes to social innovations. So the only way we can compete in the future is to begin to chart all sources of county and city funds and see how much is being managed by local organizations. We must structure our larger groups as lead agencies to go after funding with the help and support of all our elected officials that represent South L.A.

Franklin was the one who helped spearhead this grant effort and she was one of 339 applications. There was $10 million available for 20 communities at $500,000 each.
So to her credit, she did the best she could because it was the community that helped her fail. When people and elected officials attempt to shift the blame on to Mayor Garcetti you can tell them what Franklin told me.
Mayor Garcetti is completely blameless.
But we are not. We have to demand that our elected officials and community organizations communicate and work together for the best interests of South L.A. That way we can compete successfully for federal funding that's desperately needed and stop pointing the finger of blame at others.
Najee Ali is a community activist and the author of "Raising Hell : A Life of an Activism" @twitter/najeeali