What really happened with the South L.A. Promise Zone?
Internal bickering may have halted President's plan to help
Najee Ali | 1/23/2014, midnight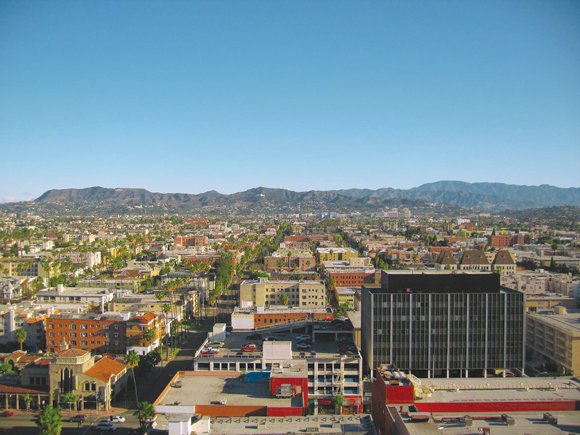 When President Barack Obama officially announced, last week, that several low-income Los Angeles neighborhoods would be eligible for grants as part of his "Promise Zone" poverty initiative, it caused a great deal of uproar from some elected officials and South L.A. residents because none of the areas selected were in South L.A.
Los Angeles "Promise Zone" covers parts of East Hollywood, Hollywood, Pico-Union, Westlake and Koreatown. Part of Obama's plan to help end poverty is to help funnel money to improve housing, public safety and education. It's possible that Los Angeles could receive up to nearly $500 million, over the next 10 years if grants are awarded, however, the city's application didn't include South L.A.
Angry South L.A. residents took to social media and the radio airwaves to blame the most convenient target—newly elected Los Angeles Mayor Eric Garcetti. Garcetti was at the White House and met with President Obama personally when the "Promise Zone" funding was announced.
The Los Angeles Times reported U.S. Rep. Janice Hahn (D-Calif.), a former L.A. City Council member for District 15, planned to go to last week's event but cancelled the trip when she learned poor areas in her district were not included.
Hahn is quoted as saying:
"Any money coming into Los Angeles benefits Los Angeles, but when I listened to the President speak about changing the odds for these communities to really help kids succeed, I really thought about Watts … The odds are really stacked against kids growing up in Watts, and these kinds of resources could change their choices in the future."
In a statement released to the media, Mayor Garcetti says:
"When the city applied for a Promise Zone designation, it had to choose an area with a population between 10,000 and 200,000, with at least a 20 percent average poverty rate. It also had to be a contiguous region that included a neighborhood that had received a related grant before. Both Hollywood and Pacoima had received qualifying grants, and the city decided to chart out an area encompassing Hollywood because it had a higher concentration of poverty."
South L.A. leadership and numerous non-profit organizations did apply for the "Promise Zone" funding in 2010. Sherri Franklin, one of our most prominent and trusted civic leaders, wrote a grant on behalf of the Los Angeles Urban League, The Community Coalition, The Brotherhood Crusade, and at least 20 other social organizations.
Unfortunately, as usual, our community was late to the table. With roughly six weeks left in the process, Sherri Franklin did a tremendous job, but ultimately the entire effort fell short, due to the territorial nature of some of the leadership and organizations at the table.

The South L.A. coalition wasn't able to put together and develop a synchronized service delivery model, to create a Memorandum of Understanding (MOU) and they refused to share information regarding funding distribution. They couldn't create methodologies to integrate innovation and technology into each organization's social delivery model so that change could occur.
When the South L.A. grant application was finally completed, two of our major African American organizations simply decided they couldn't work together. The Los Angeles Urban League lost funding from its Head Start program and the Crenshaw High initiative plan started revealing significant and troubling issues.