Akon sued for Pitbull's no show; Amber Riley launches clothing line; Derek White makes Port Went work history; Steve Harvey joins Pay it Forward Program
1/23/2014, midnight
California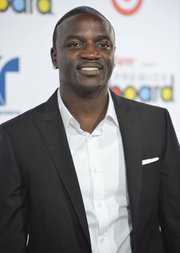 Rapper Pitbull bailed on a famous Egyptian singer's music video after the singer spent hundreds of thousands to produce it-and the singer is blaming Akon, according to a new lawsuit. Singer Tamer Hosny filed the suit against Akon claiming he paid the Senegalese crooner $300,000 for both him and Pitbull to sing on Tamer's new song "Arabian Knight," reports TMZ. Pitbull was a no show, according to the lawsuit. Tamer claims Akon promised to deliver Pitbull for the shoot, so it's his fault and he's on the hook. Suprisingly, Pitbull was not sued.
---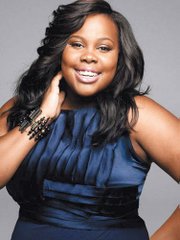 "Glee" star Amber Riley and her sister Ashley have launched a virtual plus-sized clothing boutique. The siblings have set up a website called Rileyland Fashions to sell one-off pieces that flatter curvy figures after realizing fans were interested in Amber's style. "My sister and I are clothes fanatics and since so many of my curvier fans always express that they like my clothes I thought why not clean out my closet and fill up all of yours," Amber posted on her Facebook page. "The clothes are affordable and most are never worn! There will be an official website coming soon with more than one of [a] kind clothing and more sizes for you plus size cuties!"
District of Columbia
The General Motors Foundation will become a founding donor of the Smithsonian's National Museum of African American History and Culture through a $1 million grant. Currently under construction on a five-acre site adjacent to the Washington Monument, the museum will open in 2015. The GM Foundation's donation will support the design and installation of the Museum's permanent exhibitions. The GM Foundation joins other prominent donors, including the Bill and Melinda Gates Foundation, The Oprah Winfrey Charitable Foundation, American Express and more. With this pledge, GM and the GM Foundation's support of the Smithsonian totals more than $11 million since 1998.
Florida
The 10th annual Tavares African American Heritage Festival will kick off with a free performance by the Center for Contemporary Dance at 7 p.m. Jan. 31 at Liberty Christian Preparatory School, 2451 Dora Ave., Tavares. The center's Moore Dance Project will present "Reflections - the Soul of Motown Meets the Spirit of Contemporary Dance." The African American professional ensemble will dance to songs made famous by Marvin Gaye, Stevie Wonder, Aretha Franklin and Otis Redding. The free performance also will feature The Community Choir at 6 p.m. Festivities continue at 10 a.m. Feb. 1 with a parade down Main Street. Opening ceremonies will follow at 11 a.m. in Wooton Park, 100 E. Ruby St. The free family-oriented event will run until 4 p.m. featuring Gospel choirs, praise dancers, arts and crafts, exhibits, health screenings, food vendors and more.
Georgia
For the first time, Port Wentworth has an African American municipal court judge. Judge Derek White is one of two judges in the city. He said he knew he wanted a legal career after he had a brief brush with the law as a teenager. He said he became aware how much power a lawyer or judge could have in helping a young person get his life on the right track. Judge White credits Port Wentworth for being a fair and open place to work and live. He says he takes the teachings of Dr. King to heart, and that they guide him while he works.